Products tagged with Hooked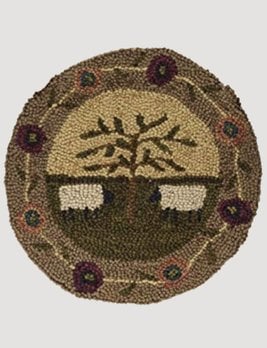 Willow & Sheep Hooked Chair Pad 14.5"
The scents of sheep in a field is captured in this best seller the Willow & Sheep Hooked Chair Pad. This is the popular cotton hooked design that has been re-introduced in a washable polyester. Beautiful on any stool or in your kitchen chairs!
$27.99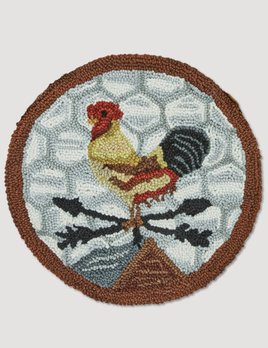 Break Of Day Rooster Hooked Chair Pad - 14.5"
A great blend of colors for your country kitchen in the Break of Day Chair Pad. Adds protection for your chairs and brings comfort. Ties connect the pad to your chair for a secure surface. In-stock and ready to ship.
$27.99
House And Sunflowers Hooked Chair Pad - 14.5"
The rich colors os the House and Sunflowers Hooked Chair Pad are sure to add to your country style. Designed by artist Theresa Kogut and Park Designs. Handcrafted, hooked polyester yarn. Machine wash cold, lay flat to dry.
14.5" Diameter.
$27.99