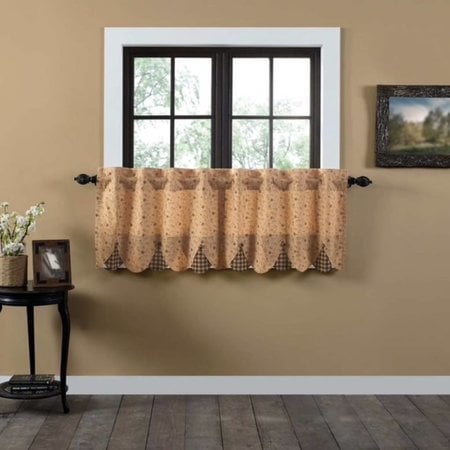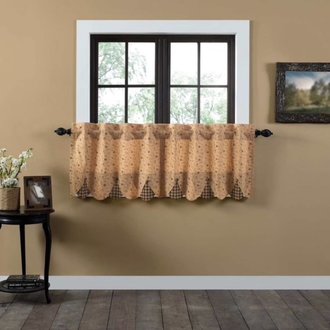 Maisie Lined Tiers
$39.95
The Maisie Tier Set features a ditsy floral pattern design for a perfectly coordinated look throughout the home. A black & tan check pattern peeks from behind scalloping & matching check buttons adorn the crest of the check scalloping. Lined, 100% cotton.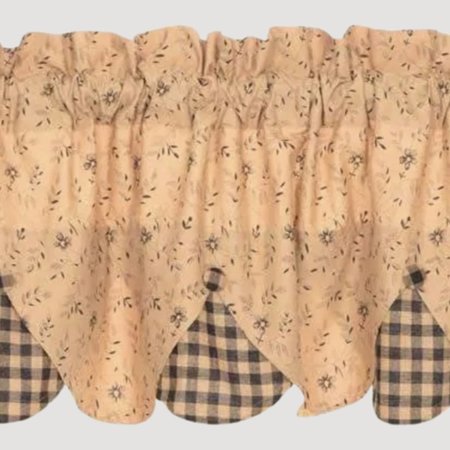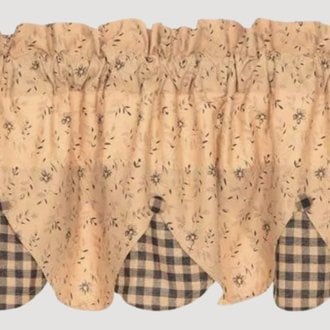 Maisie Lined Valance
$21.95
The Maisie Lined Valance features 8-point stars set in tan Irish chains of ditsy floral prints. Stout courthouse step blocks of country black & burgundy balance dainty floral patterns to create a look with wide appeal.