Crossroads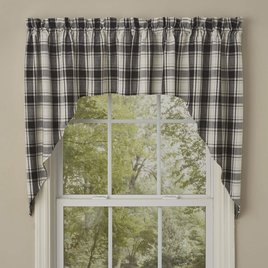 Choose the classic and yet modern Black and white Crossroads Swag. The plaid pattern of black and candlelight white with a subtle gray accent makes this curtain collection perfect for your comfy home. Unlined Swags.
$29.99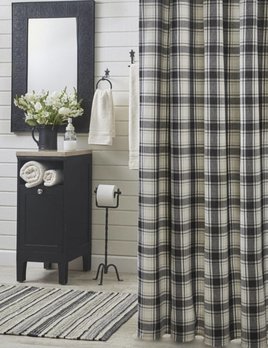 Crossroads Shower Curtain - 72x72
The Crossroads Shower Curtain brings classic design and timeless colors to your country bath! With a plaid pattern made of black, cream & gray this is a versatile option. Works well with your farmhouse or vintage style.
$43.99