Policies
What you need to know:
Return and/or Exchange Policy for Online Orders: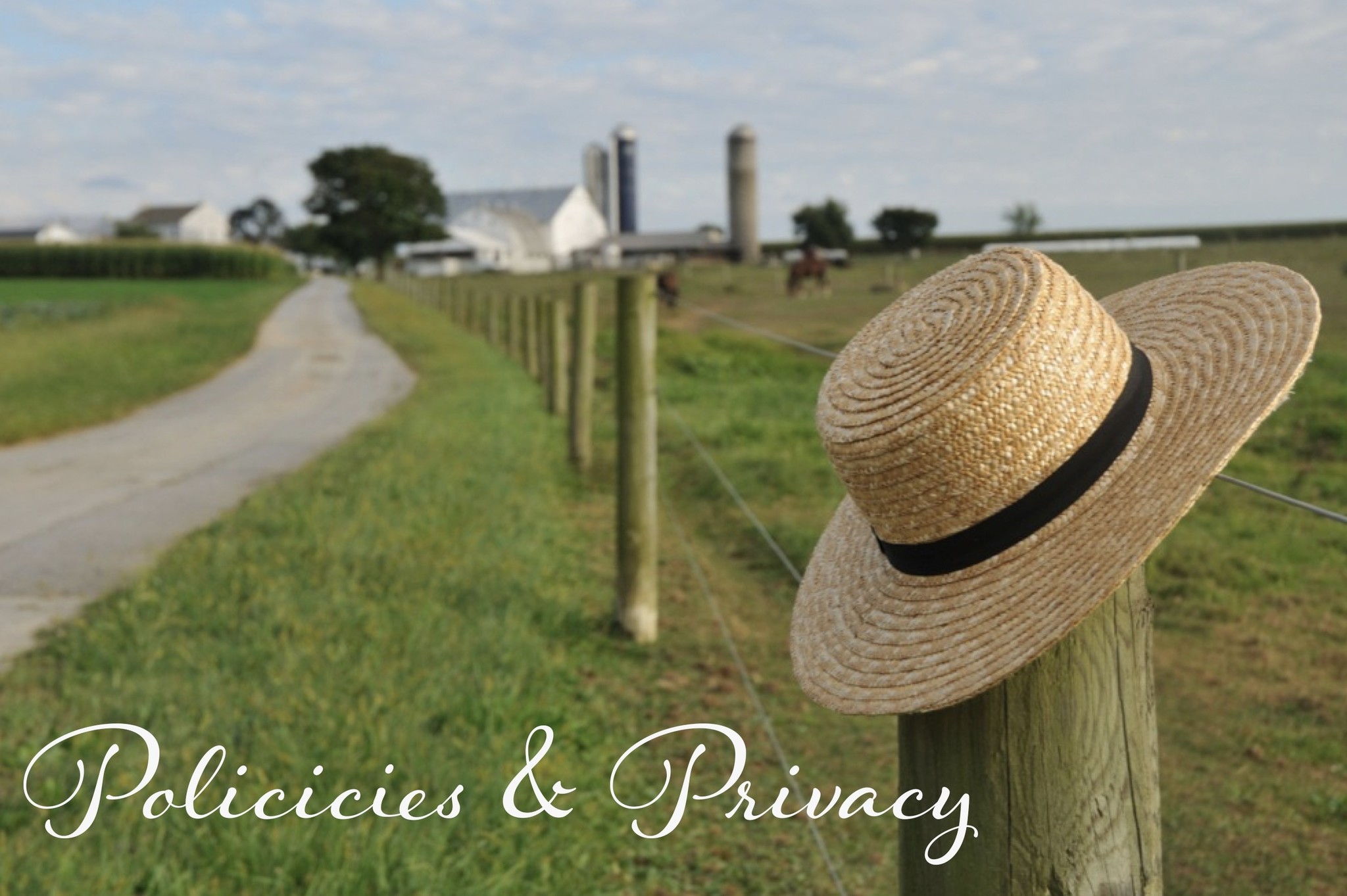 We hope you enjoy your purchase from Nana's Farmhouse. 
Special Orders, Seasonal, Floral & On-Sale & Furniture  are non-refundable.

If for any reason you are not satisfied with your online order for other items, please return the merchandise within 30 days from the day the package was shipped to Nana's Farmhouse Returns, 5171 Lemay Ferry Road, St. Louis, MO, 63129. Before sending any package we require that you contact us so that we can be sure you fully understand our Return Policy.  We will issue a "Return Number" once we know that you fully understand the Return Policy. Special Orders, Seasonal, Floral & On-Sale merchandise are non-refundable.  With any approved return enclose a copy of your Customer Invoice and a reason for the return or exchange. Returns will be shipped back at your own costs. If you are requesting a refund, credit will be issued to your credit card upon receipt of the returned merchandise. A Re-Stocking fee up to 25% and shipping charges are non-refundable.  (A 15% re-stocking is applicable to bedding orders.)
All Special Orders, Seasonal, Florals, On-Sale & Furniture are non-cancelable & non-refundable after purchase (online & in-store). In-store we have a sign at checkout explaining our policies on this and it's also printed on each receipt. 
*In-store policies may differ because shipping isn't involved.  See all in-store policies at checkout and on each receipt.
Special Order and Seasonal Handmade items can take longer than our normal delivery period. This will be communicated at the time of purchase and if the item was purchased thru our website clearly stated in our online description (example:  handmade Christmas item on back order or furniture orders).  No refunds will be made for Special Order and Seasonal Handmade items once the order is confirmed.
Please direct all return/refund questions to [email protected] or call us at (314) 846-NANA.
Damage in Transit: 
Every item we ship is carefully packaged.  Occasionally something may arrive damaged. If this happens, notify us immediately via phone or email and retain all original packing materials. We may ask that your share photos with us of any damaged package.  Also, open all packages immediately and report any damages within 3 days of receipt.  
Promotional Gift Cards/Free Drawing Merchandise: 
Gift Cards and merchandise offered in our promotions have no cash value.  All promotional gift cards and merchandise can only be redeemed for in-stock, in-store, merchandise.  All other policies for exchanges will apply.  Please read Exchange Policies for more details.
Items Not Included:
Unless specified, candles are not included with candle holders, flowers in containers are not included, bulbs are not included unless listed, decor items on top of a piece of furniture are not included, etc. On occasion we share photos of your product and how to display it with our other merchandise. All included items will be stated on the Product's detail page.
Website Pricing Typos:
All prices on our web site are subject to change without notice. Every effort is made to give you very accurate up-to-date information.  Occasionally though one or more items on our web site may be priced incorrectly. If a product is listed at an incorrect price due to typographical, photographic, technical error or error in pricing information received from our suppliers, we reserve the right to refuse or cancel any order placed for a product listed at an incorrect price.
If an item's correct price is lower than our stated price, we will charge the lower amount and ship you the item. If an item's correct price is higher than our stated price, we will notify you of the pricing error. You will have the opportunity to purchase the item at the correct price if you so wish, or cancel that portion of your order.
Privacy Statement:
Nana's Farmhouse is committed to protecting and respecting the privacy of our customers. We will never sell, rent, or exchange your personal information that you provide to us to any outside company or organization. Your contact information may be used to inform you of changes in our website, sales, special offers, and events. For any reason if you do not wish to recieve future messages from us you will always be able to opt-out and not receive these emails.
Terms of Use Statement:
You understand and agree that the owners of this site shall not be liable for any direct, indirect, incidental, consequential or exemplary damages, including but not limited to, damages for loss of profits, data or other intangible losses (even if the owners of this site have been advised of the possibility of such damages), resulting from the use or the inability to use the product(s) and or service(s) or any misuse of the product(s) and or service(s) in a manner not in accordance with their intended use.
Our Commitment to Accessibility
Nana's Farmhouse Primitives LLC is committed to making our website's content accessible and user friendly to everyone. If you are having difficulty viewing or navigating the content on this website, or notice any content, feature, or functionality that you believe is not fully accessible to people with disabilities, during regular business hours please call our Customer Service team at Nana's Farmhouse Primitives LLC (314-846-6262) or email our team at [email protected] with "Disabled Access" in the subject line and provide a description of the specific feature you feel is not fully accessible or a suggestion for improvement. We take your feedback seriously and will consider it as we evaluate ways to accommodate all of our customers and our overall accessibility policies. Additionally, while we do not control such vendors, we strongly encourage vendors of third-party digital content to provide content that is accessible and user friendly.
Note:  In the event that a change is needed Nana's Farmhouse LLC reserves the right to change any policy without prior notice.  All changes will be posted here.