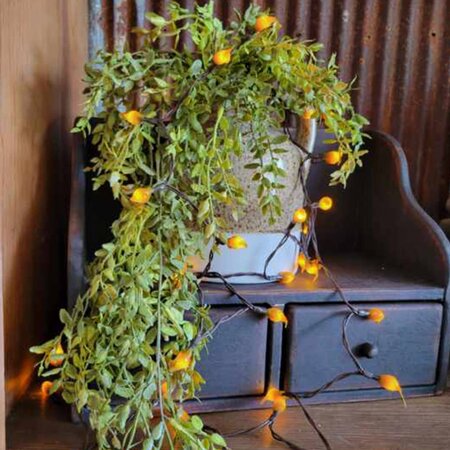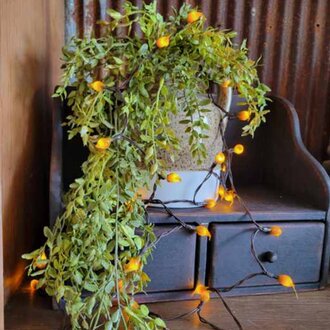 Mustard Teeny Timer Lights - 35 Count
$24.99
Individually crafted Mustard Teeny String Lights are each uniquely different! Beautiful with greenery, in centerpieces or to light your collections. Also known as Rice Lights they are for Indoor use only.
Fall Leaves Teeny Lights Battery - 35 Count
Availability:
Out of Stock
$24.99
Teeny String Light, also known as Rice Lights, in this great color, Fall Leaves. Each individually handcrafted. Perfect for accenting a favorite collection, greenery or a centerpiece. Indoor use only. Battery operated with 6 hour timer.