Products tagged with Rugs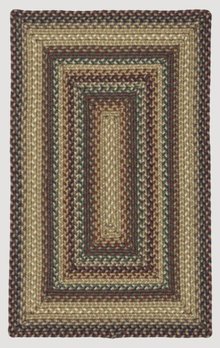 Canterbury Ultra Wool Recycled Rugs
Add this beautiful Canterbury Ultra Wool Rug accented with red, green, navy & cream and warm gold tones to any room! The perfect finishing touch while adding texture, comfort and timeless beauty to your home! We ship coast to coast!
$69.00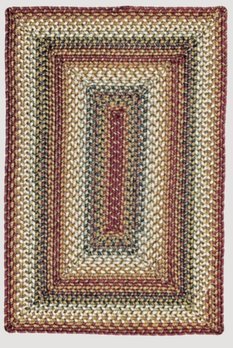 Preston Ultra Wool Recycled Rug
Preston Ultra Wool Recycled Rug with rich, vibrant, colors of red, mustard, green & white flecked with a little turquoise blue! This indoor-outdoor rug gives you the look and soft feel of the finest wool at a very affordable price. And they're washable!
$69.00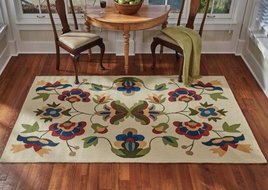 Vine & Blossom Hooked Rug 5' x 8'
This versatile hooked rug is designed for indoor/outdoor use. Spot clean with a mild detergent or hose off with your garden hose. Its vine and blossoms are inspired by a late-18th century wool-embroidered bedcovering, known as a counterpane or bed rug.
$297.95