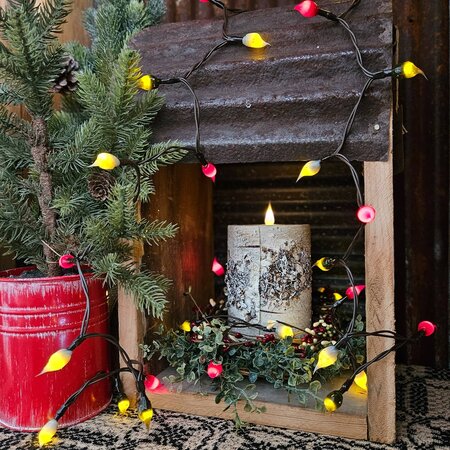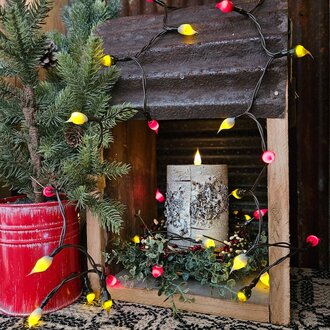 Prim Christmas Electric Rice Lights - 50 Count
$23.99
Prim Christmas Electric Rice Lights are handcrafted with each of the 50 lights having a small amount of silicone mixture applied. Highlight a seasonal centerpiece, small trees or your collections. Also called Teeny lights, for Indoor use only.
Fall Leaves Teeny Lights Battery - 35 Count
Availability:
Out of Stock
$24.99
Teeny String Light, also known as Rice Lights, in this great color, Fall Leaves. Each individually handcrafted. Perfect for accenting a favorite collection, greenery or a centerpiece. Indoor use only. Battery operated with 6 hour timer.