Products tagged with Jar
The Milkhouse Candles 16oz. Welcome Home Jar Candle reminds you of warm hearth fires and fresh baked goodies from the oven, sweet, spicy, fruity and delicious.
$22.75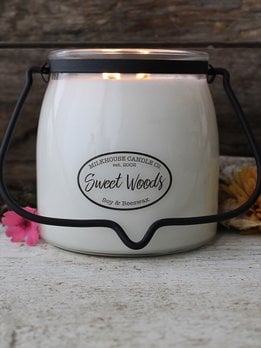 The delicious scent of Sweet Woods Jar Candle, a full rich fragrance bursting with woodsy balsam & sandalwood. Accents of ripe fruits & rich florals with a hint of smoky spice. Sensational! Each jar filled with Milkhouse's signature soy & beeswax blend.
$22.75