Products tagged with Display
Four Door Farmhouse Hutch 73" T x 15" D x 62" W
The Four Door Farmhouse Hutch will make a great statement piece for your country home. Has the style of Primitive but the flexibility to look stunning in your Farmhouse decor. Two piece unit and lots of storage.
$1,299.00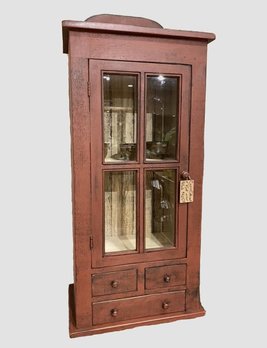 Curio Cabinet - Red Over Black
The beautiful Curio Cabinet is made of salvaged wood and glass from old homes giving each one it's own unique look. Made in Lancaster County, PA. This cabinet can be hung on the wall or set on a tabletop or counter-top.
$425.00