Products tagged with Covers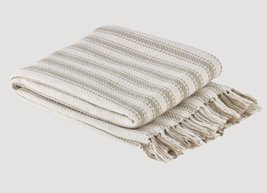 Add a beautiful touch to your home with the Farmhouse Ticking Throw. Stunning across your bed or on a couch or chair. Versatile and comfortable! Made of 100% cotton, measures 50" x 60". Machine wash cold, delicate cycle. Line dry.
$39.95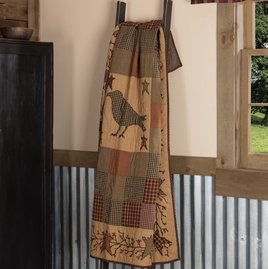 Heritage Farms Crow and Star Quilted Throw
The primitive Heritage Farms Quilted Throw is decorated with cascading blocks of various crimsons, mustards, and black for a warm and cozy feel. The cascading blocks are then beautifully framed by thick channel bordering.
$103.95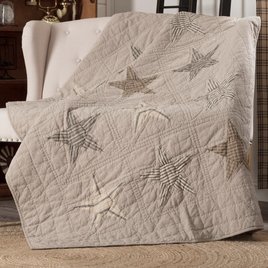 Sawyer Mill Star Charcoal Quilted Throw

Bring a country touch to any room with the Sawyer Mill Star Charcoal Quilted Throw. Features stitch in the ditch & channel hand quilting on textured khaki chambray cotton. Showcases rows of 5 point stars in alternating ash grey, creme, & black fabrics.

$82.95

<!—End SharpSpring Form for Email Signup Form -->