Products tagged with Warmer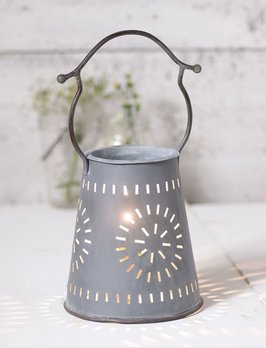 Farmhouse Vintage Wax Warmer in Weathered Zinc
You'll love the vintage feel of the Farmhouse Wax Melter. With the weathered zinc finish and it's special design it's perfect for your favorite scents. Features a removable lid so wax can be easily changed.
$30.95
Country Star Rustic Punched Tin Candle Warmer
The rustic Country Star Punched Tin Candle Warmer brings a warm glow and peace of mind. No worries about an open flame. Plus you get the added benefit of a lovely nightlight that casts patterns of light on nearby walls! Made in Pennsylvania, USA.
$29.95