Products tagged with Warmer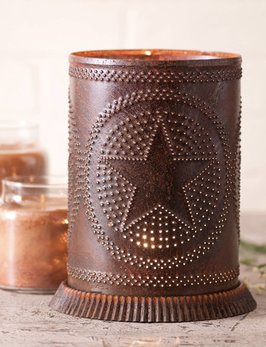 Country Star Rustic Punched Tin Candle Warmer
The rustic Country Star Punched Tin Candle Warmer brings a warm glow and peace of mind. No worries about an open flame. Plus you get the added benefit of a lovely nightlight that casts patterns of light on nearby walls! Made in Pennsylvania, USA.
$32.95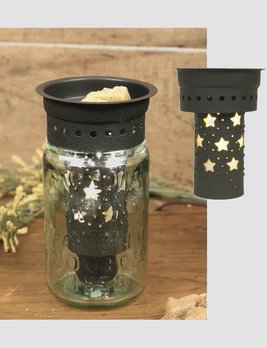 Mason Jar Punched Stars Pint Wax Warmer
Bring the romantic glow and the scent of your favorite scent with the Punched Stars Pint Mason Jar Wax Warmer to any room in your country home. Perfect on your favorite shelf or table.
$33.95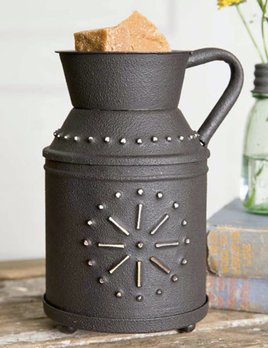 Add this complimentary Milk Jug Wax Warmer to your country home! Comes with a 40 watt bulb. Your wax potpourri fits in a dish on the top of the piece. Wax potpourri is not included. Has a small on/off switch on cord.
$29.95