Products tagged with Valances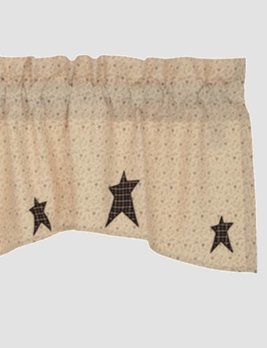 Kettle Grove Applique Crow and Star Valance
The Kettle Grove Crow & Star Valance brings a classic touch to your window. The base fabric complements with a charcoal floral print on dark creme base fabric. Bottom edge detailed with crow & star appliques in a black and tan plaid fabric.
$27.95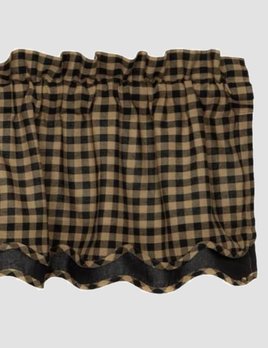 Black Check Lined Layered Valance - 72" x 16"
Black and khaki checks are blended with faded texture at points of intersection to give a modern facelift to the classic pattern on the Black Check Scalloped Valance Layered Lined 72x16.
$27.95