Products tagged with Terri Palmer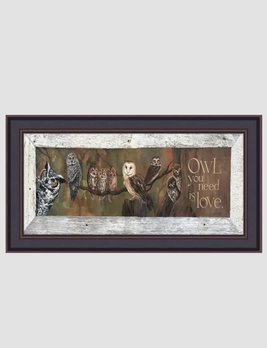 Owl Love is a print all about loving! The script says, Owl You Need Is Love!" Created by the brush of artist Terri Palmer. Unique size is black/walnut frame, 12" x 26".
$117.99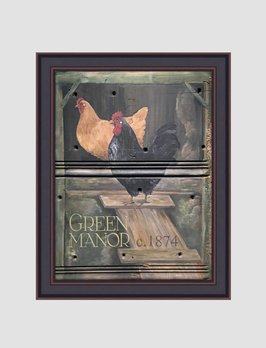 Green Manor Print by Terri Palmer
The Green Manor Print captures the home of the farm's earliest risers. Circa 1874 in this primitive art from artist Terri Palmer. She using acrylics and you'll love the rich colors of this country farmhouse art. Comes in black and walnut frame.
$135.99