Products tagged with Tart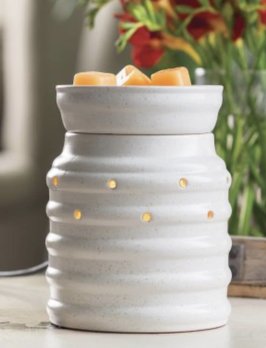 You'll love the simple design, small gold flecks, and the farmhouse country milk jug shape. Safer to use than an open flame with no toxins, soot or smoke! NP5 bulb included. See more details below.
$22.99
Home-Made Gingerbread Mini Pack of Tarts
Memories from the Holidays of the past will come to mind with the scent Home-Made Gingerbread Tarts. This seasonal favorite is a blend of 95% Pure Soy with 5% High End Coconut Wax. In-stock and ready to ship!
$6.99