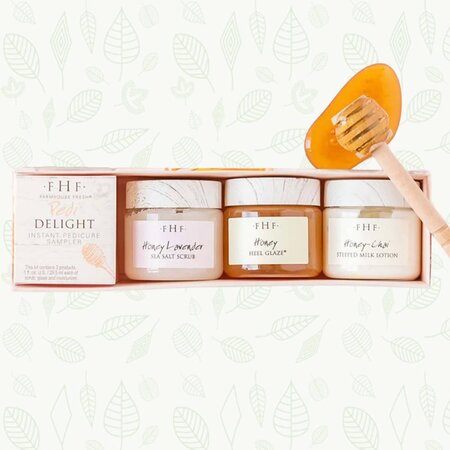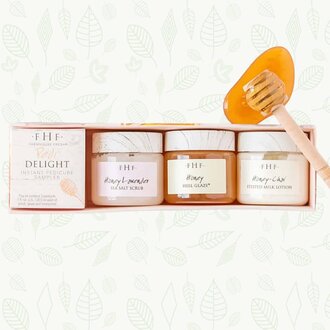 Pedi Delight Instant Pedicure Sampler
$24.99
Feel better now! The Pedi Delight Instant Pedicure Sampler starts with a Honey Lavender Salt Scrub made of fine grain sea salts that buff the bad stuff away. After rinsing apply the Honey Heel Glaze®, a genuine honey & aloe leaf juice serum.
Finish wit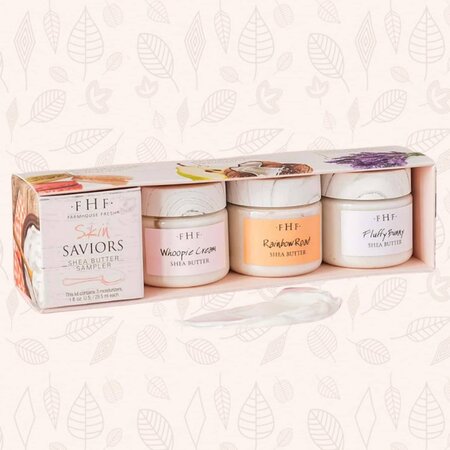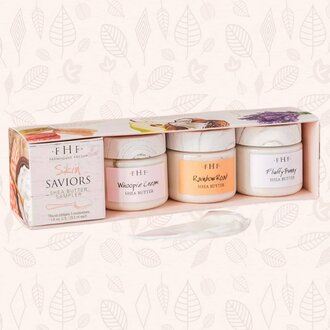 Skin Saviors Shea Butter
$24.99
Women's Health Magazine named Skin Saviors Shea Butter a top "15 Best Dermatologist Approved Hand Creams for Dry Skin". With each purchase you are helping rescue and care for forgotten, neglected & abused farm animals.
Winter Berries Christmas Soap
$8.50
Bring a new scent to your Holidays with a blend of winter berries, pine and vanilla. From Wrendale this bar of soap, Winter Berries, is paragon & SLS free and Vegan friendly. In-stock and ready to ship. See more details below.