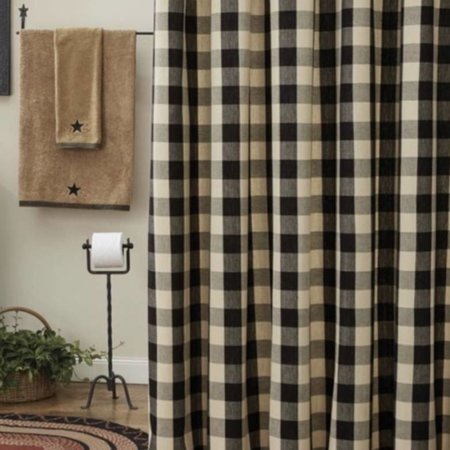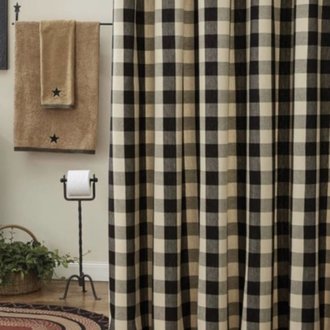 Wicklow Black Shower Curtain
$49.99
The Wicklow Black Shower Curtain brings a classic touch to your bathroom! Measuring 72"x 72" with a Black & Khaki for your country home by Park Designs . These Panel Curtains are a checked pattern in Black and Khaki, check squares approx. 1 3/4 inches.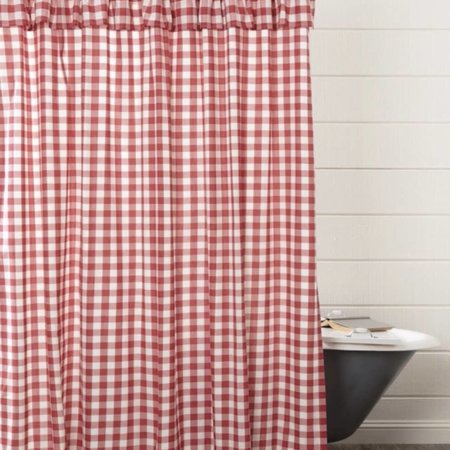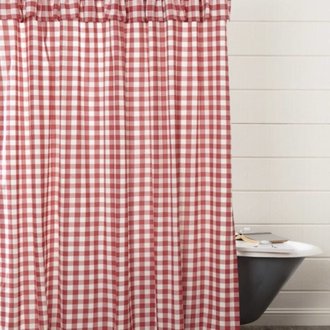 Annie Buffalo Red Check Ruffled Shower Curtain - 72x72
$49.95
Refresh your bath with the simple clean lines of the Annie Buffalo Red Check Ruffled Shower Curtain. This charming shower curtain is 72x72 & has large scale red & white checks beautifully lined in ruffles to give it that vintage, farmhouse touch.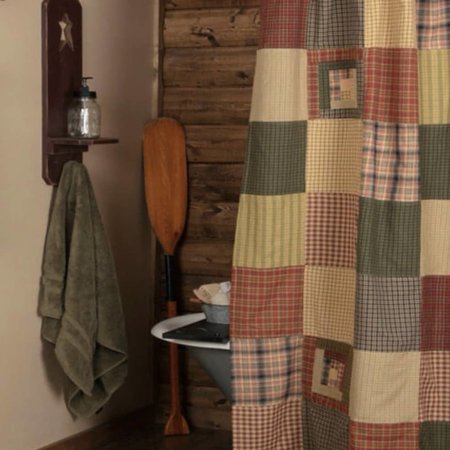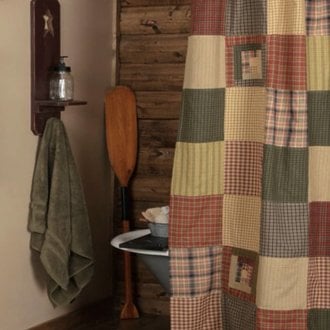 Tea Cabin Shower Curtain Patchwork - 72x72
$59.95
Add a rustic look into your bath with the Tea Cabin Shower Curtain. The alternating blocks of blue, deep red, green and tan plaids are accented with log cabin block patches. The green plaid hem folds at the top and bottom perfectly.