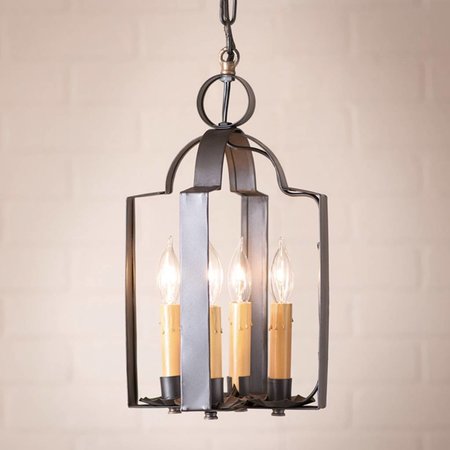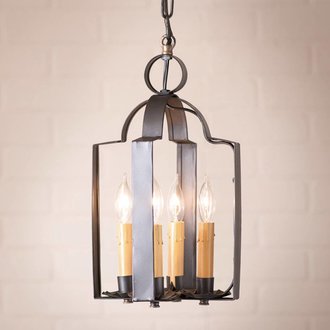 Tinner's Saddle Light in Smokey Black
$99.95
The Tinner's Saddle Light in Smokey Black bring classic simplicity to your home. The Saddle Light is perfect in an entryway or a country laundry room. Because of its adaptability you'll find more than one space in your home for it!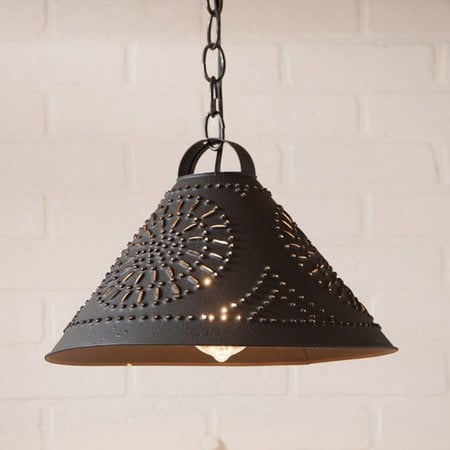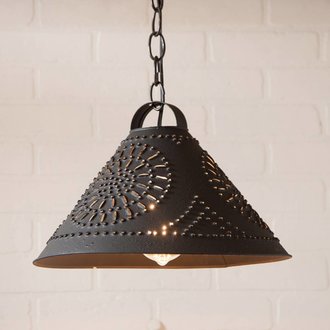 Hitchcock Shade Light
$127.95
The Hitchcock Shade Light is the perfect size to use above your sink, in pairs above a kitchen island or over a bar area. The rustic look brings a finishing touch to any room. This light has a rolled edge and a punched chisel design. Made in USA!