Products tagged with Room Spray
The Home Room Spray is a blend of spiced vanilla & almond. This 4 oz bottles of Room Spray is a great addition to your home, use whenever you need an instant dose of scent. It is skin safe, as well, and can be used as a body spray.
$7.95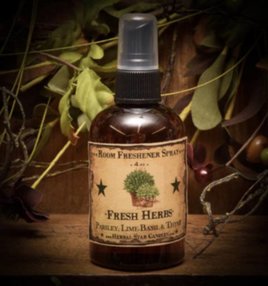 The Fresh Herbs Room Spray is a refreshing blend of parsley, lime-basil, & thyme. It smells very herbal, but with the freshness of a greenhouse & the garden. It's become the perfect scent to use around the home, especially in a kitchen.
$7.95