Barn Star Spice Room Spray
$9.99
Sure to become one of your favorites the Barn Star Spice fragrance is a spicy apple butter cakel! The name comes from the label with the barn star, wreath, sunflowers and flag. It is skin safe & can be used as a body spray.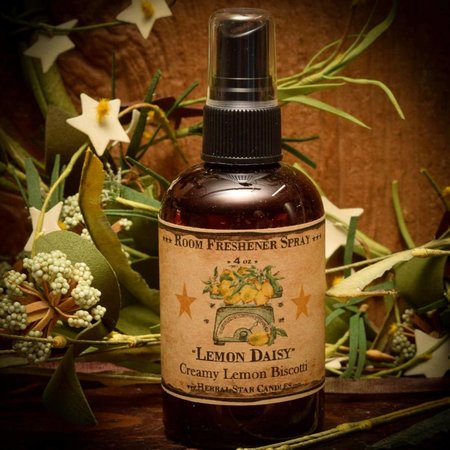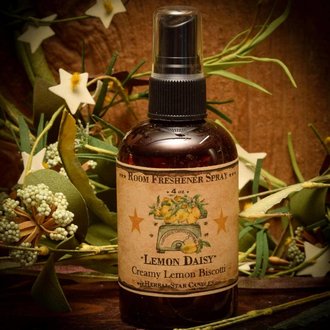 Lemon Daisy Room Spray
$9.99
The Lemon Daisy Room Spray is a scent of freshly baked lemon biscotti. You won't find this to be a pledgy lemon, but baked lemon cookies. Made in USA!