Products tagged with Rabbits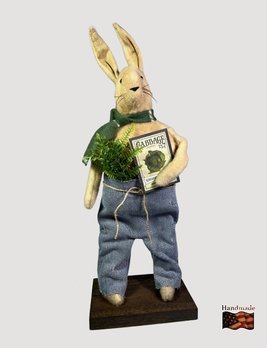 Boy Rabbit Doll Holding Cabbage Sign - 19"
Ready for early spring planting, this adorable boy bunny with cabbage sign, wears light denim jeans & a scarf to ward off the last chill of winter. This engaging piece will make a unique addition to your collection. Handmade in the USA. In stock.
$54.99