Products tagged with PItcher
Keep your drink cool in this stylish glazed Pour Stoneware Pitcher. Features the debossed sentiment "Pour" on the handle and has an exposed stoneware base.
$39.00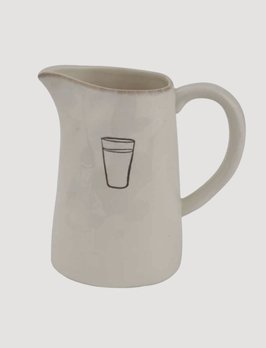 The Villager Pitcher comes from the Villager ceramic dishwater collection and is made from high fired dolomite. In cream background with debossed pencil sketched kitchen icons features brushed edges. A beautiful Farmhouse look for your home!
$33.95