Products tagged with Melters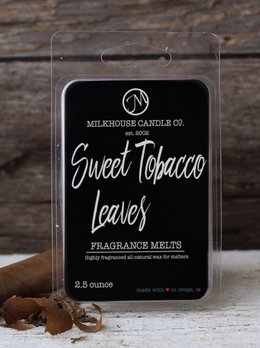 Sweet Tobacoo Leaves 2.5oz Milkhouse
The Sweet Tobacco Leaves scent from Milkhouse brings the fragrance of tobacco leaves accented with notes of cognac, amber, & sweet peach floating thru your home. Brings a warm, soothing, ambience to your home. 12-18 hrs. burn time.
$6.95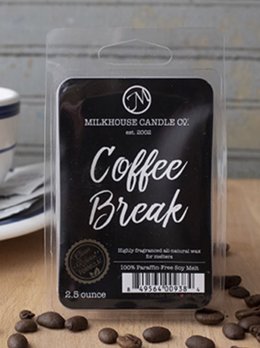 Coffee Break 2.5oz Melt Milkhouse
Like the scent of coffee brewing in the morning! The Coffee Break Melt scent is a blend of deep rick notes of freshly roasted and brewed coffee blended with just the right touch of sweet cream. YUMMY! Burn time of 12-18 hours.
$6.95
Orange Marmalade Mini Pack of Tarts
The Orange Marmalade Tarts are a true stand out! Orange Marmalade is the scent of orange spice marmalade and creamy vanilla. (it is the same scent as Primitive Bird from previous years). 12-18 hours burn time depending on bulb brightness.
$6.99