Products tagged with Lanterns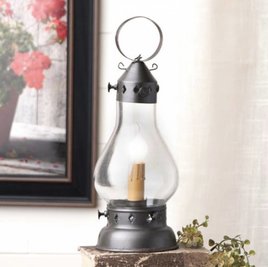 Add a small accent light with this beautiful Hurricane Lantern. This Small Hurricane Lantern has an onion shaped glove and is wired for ease use. Finger screws release the glove for cleaning and decorating. In-store and ready to ship!
$45.50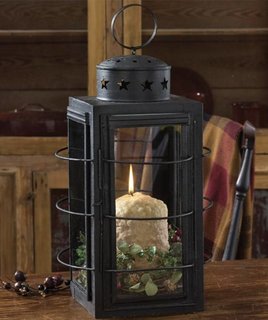 Burn your candles safely with the Three Ring Lantern. This mid 19th century black distressed tin & glass lantern with strap handle & wire guards was adapted in a larger size & includes popular cut out stars to allow for ventilation.
$99.95