Products tagged with Lamps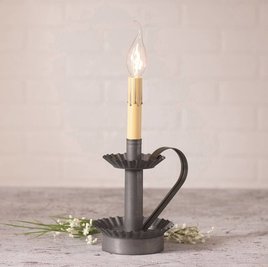 Plantation Candlestick Lamp Base in Blackened Tin
Bring a tall candlestick lamp, just like the settlers, with this Plantation Candlestick Lamp Base in Blackened Tin. Skillfully crafted by metal crafters, this Candlestick Accent Lamp Base is wonderful when used on its own in the window or on a shelf.
$45.95
Sale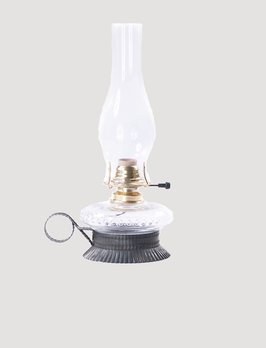 Cupid Lamp Base in Blackened Tin
Bring a true country touch to your home with the Cupid Lamp Base in Blackened Tin. Wired with a 7' cord and line switch and one standard socket, 60 watts max. Glass chimney included. Handcrafted in Pennsylvania, USA.
If you love traditional lighting reproductions the Prarie Trapezoid Table Lamp will be a favorite. Made for historic American home decor, handcrafted to detail for authenticity this lamp is made with a single light, 40 watts, in the USA.
$56.00