Lincoln Dining Chair - High Back/Crown Top
$820.00
Refresh your dining experience with the Lincoln Dining Chair. Created by the Amish builders at Town and Country Furnishing with a high back and crown top. Designed with 8 way hand-tied construction. Pick your favorite fabric.
Spoon Foot Tiger Maple Top Dining Table
$994.00
The Spoon Foot Tiger Maple Top Dining Table is a stunning statement piece. This will be a beautiful statement in your home for years to come. Built with old world craftsmanship. See color chart for more options. Table as seen in pictures is in-stock.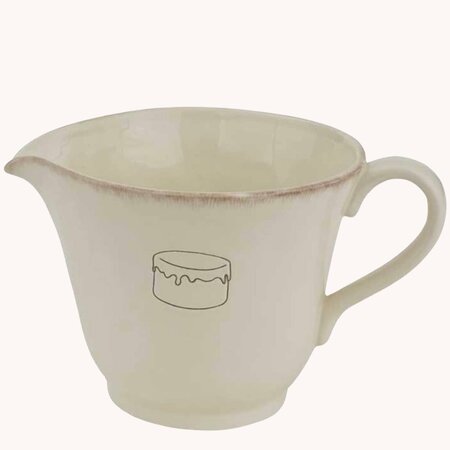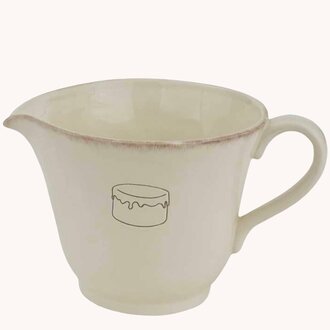 Villager Batter Bowl - Cream
$53.95
ARRIVING SOON! The Villager Battter Bowl in cream is a timeless addition to your kitchen! Perfect for your next cake mix or for pancake batter! This dish is microwave safe & dishwasher safe. Measures 7" High x 8" deep.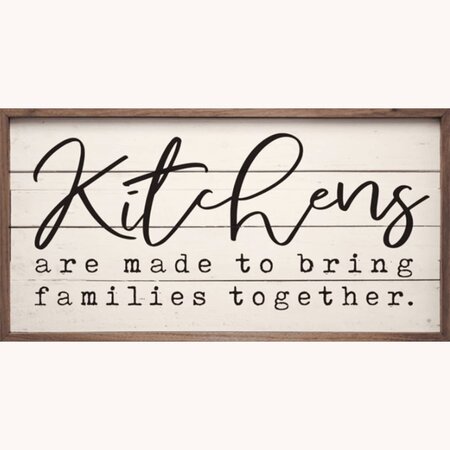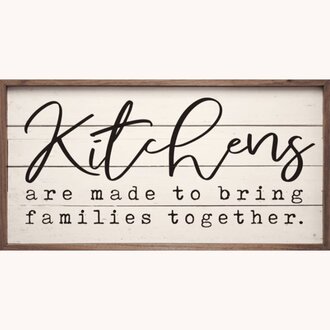 Kitchens Bring Families Together Sign - 16"
$38.99
This wood, framed, sign celebrates families that come together in the Kitchen. A great meal and your favorite people. In-stock and ready to ship. See more details below.
Wildflower Sketchbook Pocket Potholder Set
$13.99
"Embrace Your Wild Side" with this whimsical Wildflower Sketchbook Pocket Potholder Set by Park Designs! The set includes a plaid dishtowel. Made in Candlelight White & Sage!