Products tagged with Indoor Outdoor Rugs
Black Forest Ultra Durable Braided Rugs
Our Black Forest Braided Rug will make you feel as if you are standing out on a terrace on a starless night! A mix of grays and blacks flecked with mustard, dark blues and brown, a warm and inviting rug. Available in rectangular and oval shapes.
$69.99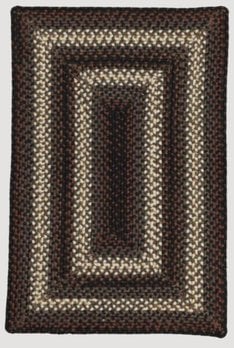 Montgomery Ultra Durable Braided Rugs
Bold and inviting colors such as black, rust and blue define this rug, softened a little with white. Our Ultra Durable rugs last long without showing wear and tear as well as wick water, are stain resistant, mold & mildew resistant & washable.
$69.99