Farmhouse Hutch - Black Over Red
$2,149.00
The Primitive Farmhouse Hutch is a beautiful anchor for your kitchen or dining room. Made using reclaimed wood and glass from centuries old homes on the East Coasts. Finished in black over red. In-stock and made in the USA!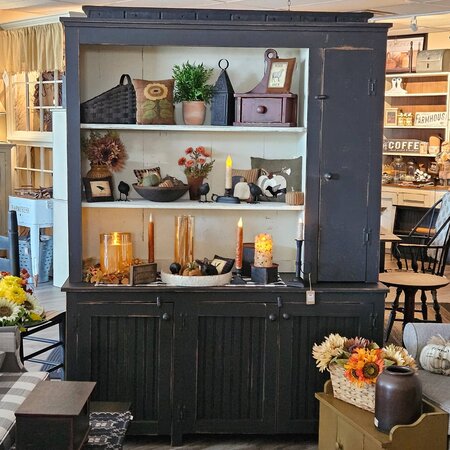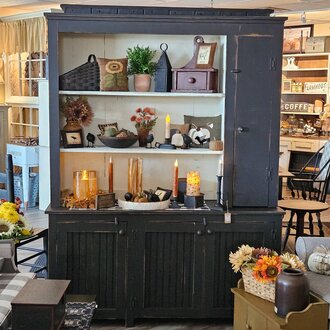 Side Door Black Hutch
$1,299.00
NEW ARRIVAL! Stunning Primitive Side Door Hutch features lots of storage. Two piece Hutch is made in the USA. Black distressed finish with Farmhouse White display area.
Four Door Farmhouse Hutch
Availability:
Out of Stock
$1,299.00
The Four Door Farmhouse Hutch will make a great statement piece for your country or primitive home. Made of solid wood. Handcrafted in the USA. Built in two pieces. Available in multiple colors.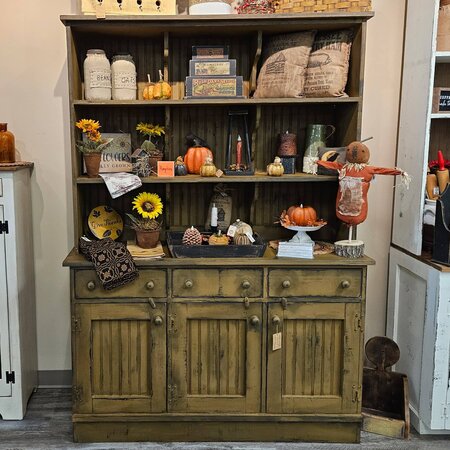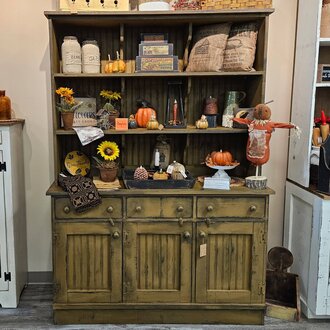 Mustard 3 Door Hutch
$1,299.00
Primitive 3 Door, 3 Drawer, Hutch is made in the USA. Finish is in a distressed Mustard. Great in a kitchen, living room or large bedroom.
Slant Back Hutch
$625.00
The Slant Back Hutch is a great display piece and also great for functional storage. Finished in the Almond White it will go perfect with farmhouse or primitive style. Made of solid wood in the USA.