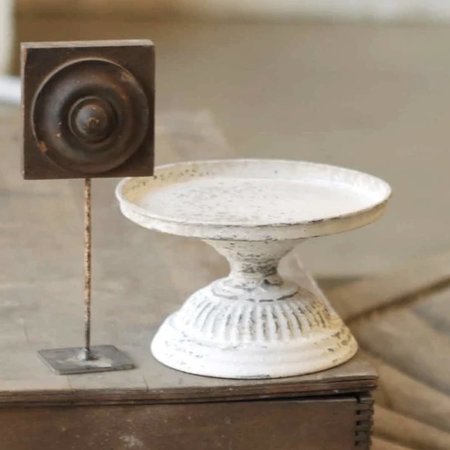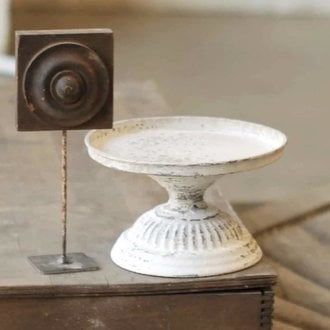 Atessa Pedestal Cream - 6"
$16.99
A must-have! This pedestal plate featuring a distressed finish and pretty fluting at the base is extremely versatile and easily styled. The cream color of the base looks especially stunning with some of the cascading greenery available at Nana's!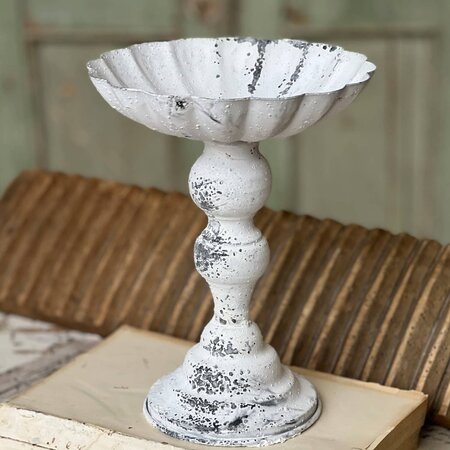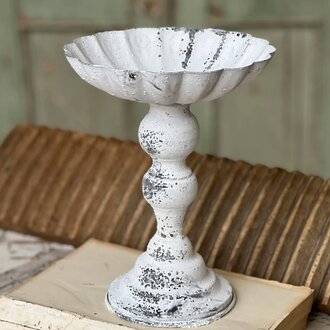 Antheil Pedestal Metal Cream Pillar Holder - 9"
$22.99
This pedestal features a lovely silhouette with scalloped details, a gracefully curved base, and a distressed finish. Extremely versatile (candles/greenery/candy) and easily styled, you'll enjoy this elegant addition to your home for years to come!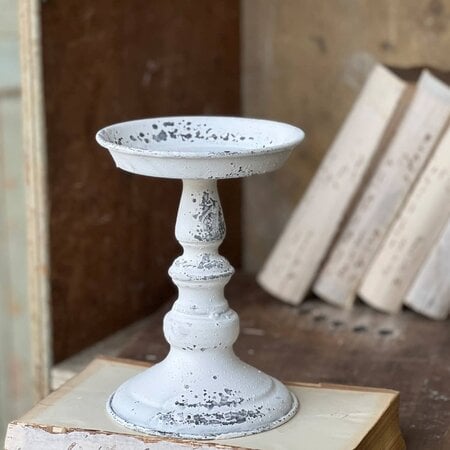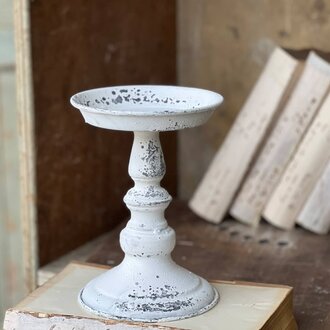 Cream Candle Holder - 7"
$16.99
Pretty and distressed, how you choose to use this cream-colored metal holder entirely up to you! Perhaps as a holder for your favorite 3" candle OR to display gently cascading greenery from Nana's. In stock, ready to ship.