Products tagged with Fragrance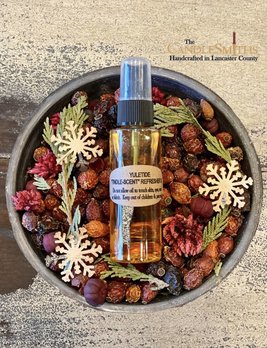 Yuletide Tinde-Scents Potpourri
The Yuletide (Cranberry Sugar) is a seasonal favorite! This great gift idea include a 7" metal pan, 2 oz. Refresher oil
and approximately 2 cups potpourri. Made in Lancaster County, PA, USA!
$24.95
Sweet Orange Cedar Tindle Scents
Bring a tin full of fragrance without the candle! The Sweet Orange Cedar scent is perfect for any room that's not safe to light a candle. Includes a 7 inch metal pan, approximately 2 cups of coordinating potpourri and 2oz of this fragrance.
$24.95