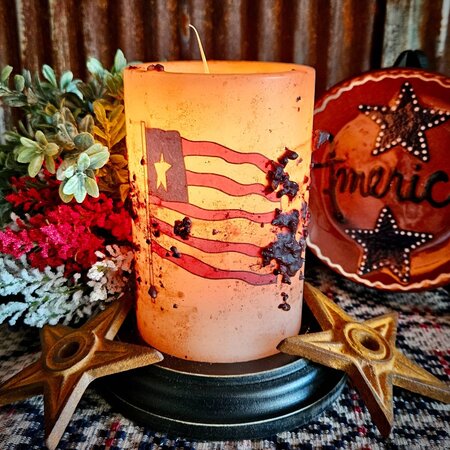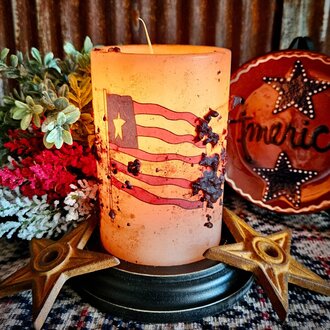 Grubby Flag Candle Sleeve
$27.95
Show your Patriotism with a Primitive touch! The Grubby Flag Candle Sleeve gives an old time look with a glow that may have come from yesteryear. In-stock and ready to ship.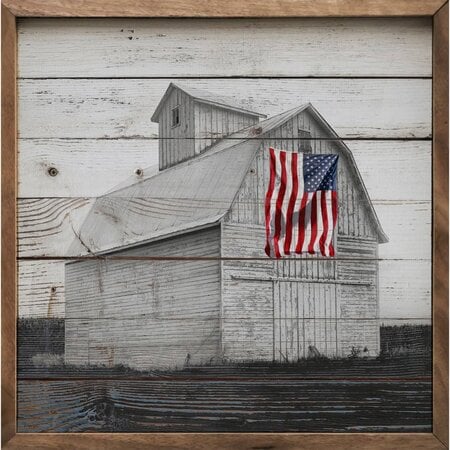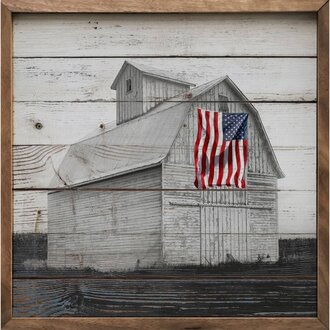 Black And White Flag Barn Wooden Framed Sign
$56.99
Somber but powerful, this scene communicates hope in the midst of a difficult circumstance. Made from wood, in-stock, and ready to ship!