Products tagged with Fall Decor
Add a touch of whimsy to your Halloween decor with the Black Witch Hat! A Primitive touch adorned with "The Salem Wardrobe Company Established 1865" label. Made at the hands of an American Artist!
$16.95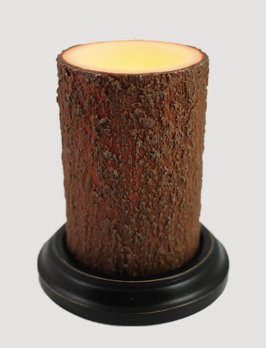 Here's a great gift idea or addition to your home, the Bark Candle Sleeve. The candle sleeve is made in the USA. 6 watt bulb and the base of your choice (Antique White, Chocolate & Black) are all sold separately on our site.
$25.95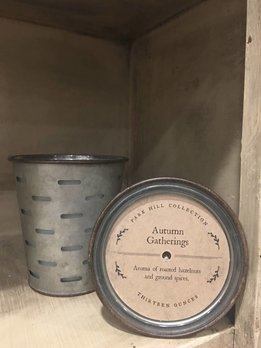 Autumn Gatherings Olive Bucket Candle
The Autumn Gatherings Olive Bucket combines the harvest season scent of roasted hazelnut and ground cinnamon! Enjoy the the flicker of candlelight thru the holes in the Olive Bucket design reminiscent of a vintage olive bucket. Approx. burn time 60 hrs.
$24.95