Products tagged with Euro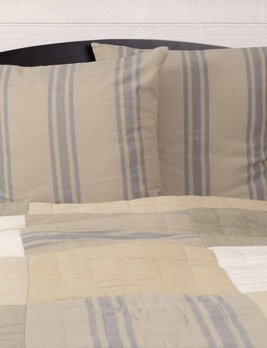 Farmer's Market Grain Sack Stripe Euro Sham Set of 2 26x26
The Farmer's Market Grain Sack Stripe Fabric Euro Sham Set of 2 adds a great new look! The VHC Design of khaki cotton chambray with blue/gray grain sack stripes. 26" x 26" and a fabric tie closure. 100% cotton, machine washable.
$44.95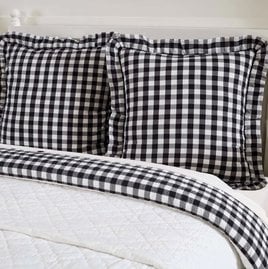 Annie Buffalo Black Check Pillow Fabric Euro Shams
The Annie Buffalo Black Check Euro Sham is a fresh and lighthearted piece tailored to complete the look of your laid back farmhouse bedroom. Patterned with buffalo checks, and trimmed with gathered ruffles. 100% cotton. Reverses to same as front.
$21.95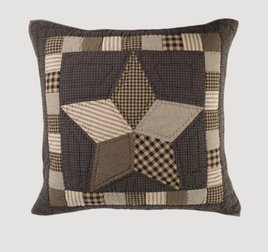 Farmhouse Star Quilted Euro Sham
This quilted Farmhouse Star Euro Sham features a small black check fabric with a 5-point patchwork star in a variety of coordinating fabrics. Around the star is a patchwork border in the same fabrics.
$33.95