Products tagged with Eggs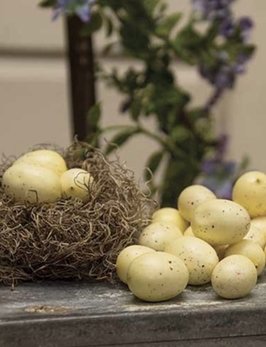 Put a finishing touch on your country style with the Cream Eggs in Bag. Each bag has a set of 24 assorted sized foam eggs. Each has a speckled finish. There are 12 of each at 1¼" and 1½" high.
$6.99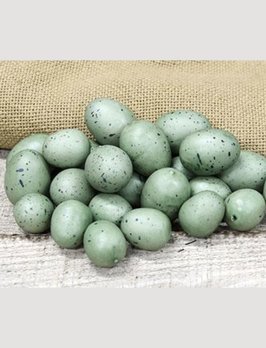 Add to your farmhouse style with the Blue Speckled Eggs. A perfect finishing touch to your home decor project. Each bag comes with 24 mixed eggs with sizes ranging from 1" to 1½" long.
$6.99