Products tagged with Country Rugs
York Jute Braided TableTop Accessories
The York Braided Tabletop Accessories comes from the Jute Collection. You'll love it's stylish two-tone beauty & comfort. Deep reds and tans create a classic look that works for all sorts of decorating styles, from modern to country.
$6.99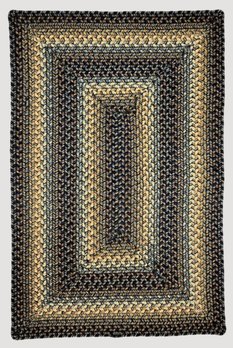 McKinley Ultra Wool Recycled Rugs
The McKinley Ultra Wool Braided rug is very versatile and will give you the look and soft feel of the finest wool at a very affordable price. This rug combines shades of black and brown, green, grey and white, with a hint of mustard.
$69.00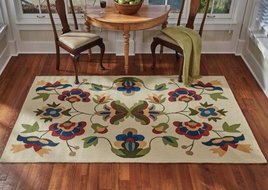 Vine & Blossom Hooked Rug 5' x 8'
This versatile hooked rug is designed for indoor/outdoor use. Spot clean with a mild detergent or hose off with your garden hose. Its vine and blossoms are inspired by a late-18th century wool-embroidered bedcovering, known as a counterpane or bed rug.
$297.95