Products tagged with Country Lighitng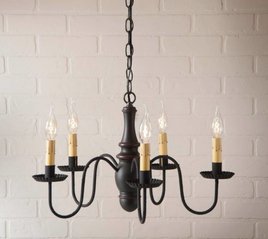 Lynchburg Wood Chandelier in Sturbridge
The Lynchburg Chandelier is a smaller chandelier. Wooden chandeliers remind us of a simpler time when the sole form of light after sundown was a candle or kerosene lamp. Relive this feeling with one of our Sturbridge Collection pieces.
$359.95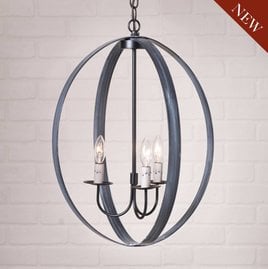 Farmhouse Oval Sphere Chandelier in Black
The 20-Inch Oval Sphere Pendant in Black is a fascinating light that will add a unique dimension to your room's decor. The Light is crafted from metal straps to create this beautiful pendant. Made in the USA.
$197.95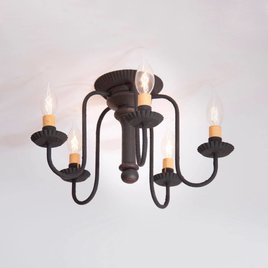 Berkshire Ceiling Light in Americana
This light fits well into any casual decor. The five arms allow for plenty of light. The center is spun from poplar hardwood then painted. It will provide plenty of light in entrances, hallways and bedrooms throughout your home.
$295.95