Products tagged with Colonial furniture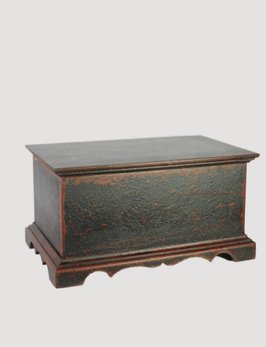 The Colonial Small Bracket Box is a traditional addition to your home. Sure to bring an old time touch on a table or dresser. The black over red finish is stunning. Made of Poplar wood in the workshop of Kenneth James. Made in the USA.
$105.00
Hanging Shaker Cabinet Black over Red
Bring a timeless touch to your Colonial or traditional home with this Hanging Shaker Cabinet. Made of only the finest woods with a black over red finish this is sure to be an heirloom for generations. From the workshop of Kenneth James.
$297.00