Products tagged with Christmas decor
AS SEEN IN COUNTRY SAMPLER! Step back in time with the Christmas Shutter with Skate in the Christmas Issue 2018. Made in the USA. Each will be made specifically for you.
$47.95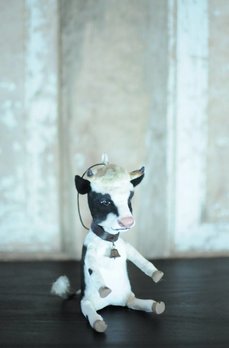 The Cow Handmade Ornament is made with paper mache, 100% with the artist's two hands. Craig Yenke is inspired by art from Germany more than 2 centuries ago. No molds or pre-made pieces were used. This art is stunning!
$74.95