Products tagged with Chandelier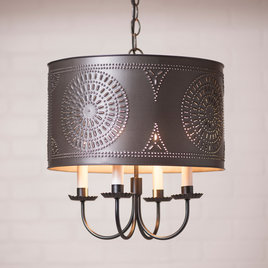 Drum Chandelier in Kettle Black
CLEARANCE! You'll love the beautiful Drum Chandelier for your farmhouse styled home. The punched shade is a stunning accent to the drop chandelier arms. Wired with 7 feet of wire, 3 feet of chain & a ceiling plate kit is included. Made in the USA.
$315.95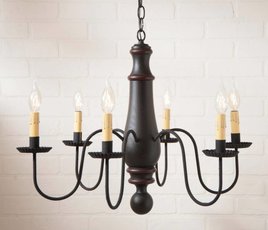 Manassas Wood Chandelier in Sturbridge
The classic sophistication of the Manassas Chandelier is unmistakable. Imagine your country kitchen being illuminated with the soft glow of light created by this American made lighting fixture.
$357.95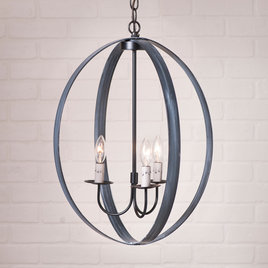 Farmhouse Oval Sphere Chandelier in Black
CLEARANCE! The 20-Inch Oval Sphere Pendant in Black is a fascinating light that will add a unique dimension to your room's decor. The Light is crafted from metal straps to create this beautiful pendant. Made in the USA. This light is in-store now.
$279.00