Products tagged with Candle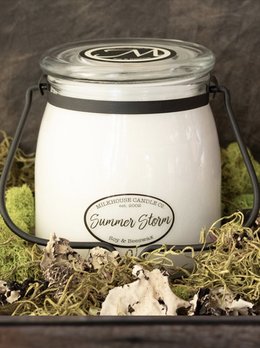 The Summer Strom scent is like an unexpected storm with dewy greens, moist earth & cool breezes awash with aromatic herbals calmed with rain-soaked woods & hints of coconut water. Enjoy this clean burning soy candle for 60 hrs. burn time.
$22.49
The This Is Us Candle Sleeve makes a great gift for a Wedding or couple celebrating an anniversary! A great gift that lasts for years! l6 watt bulb and the base of your choice (Antique White, Chocolate & Black) are all sold separately on our site.
$25.95