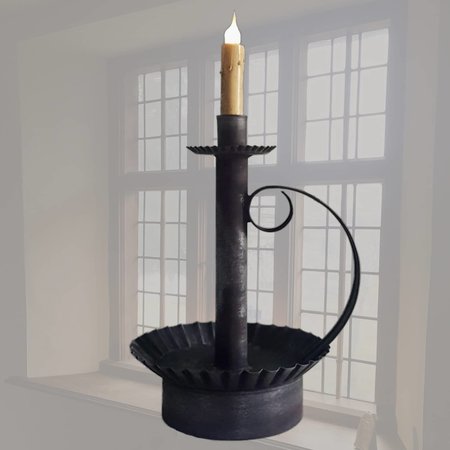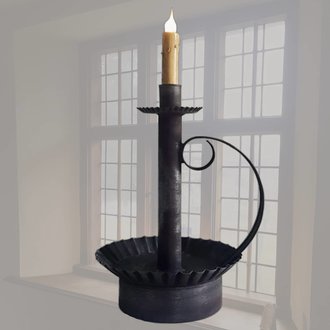 Savannah Table Lamp - 14" T
$160.00
This simple candle stick light, Savannah Table Lamp, features the look of an old fashioned candle that may have lit up a room or dinner table. Details are historically correct. Made in the USA.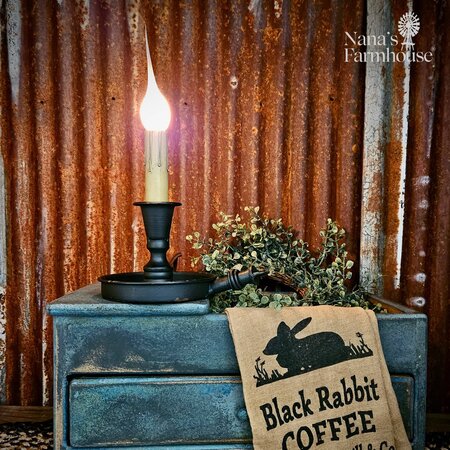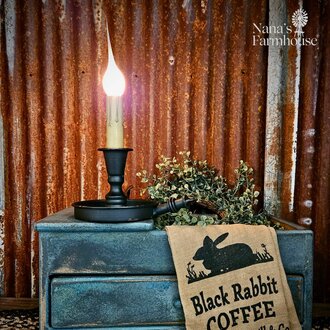 Scrooge Candle Pan Electric Lamp - 6.5"
$34.99
Colonial lamp called the Scrooge Candle Pan. While it's electric it looks like the old time candle that would've been at the bedside on a cold night with the pan's handle so that you could carry it to light your way.