Products tagged with Braided Rugs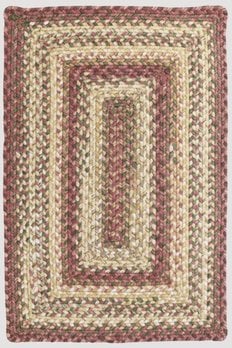 Barcelona Ultra Durable Braided Rugs
This rug beautifully captures the glory and splendor of Barcelona! The dominant colors are strawberry and cream with a speckle of white, light yellow and green. It is available in oval and rectangular shapes.
$69.99
Black Mist Ultra Durable Braided Rugs
In this rug is a dramatic display of black and cream colors, softened with shades of brown, beige and mustard yellow. Our Ultra Durable Rugs are stain resistant, be it a stain from liquids, pets or food! They also absorb liquids from most modest spills.
$69.99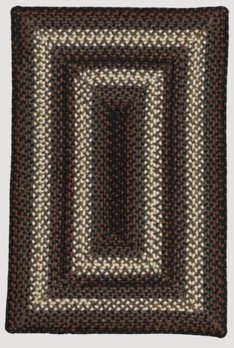 Montgomery Ultra Durable Braided Rugs
Bold and inviting colors such as black, rust and blue define this rug, softened a little with white. Our Ultra Durable rugs last long without showing wear and tear as well as wick water, are stain resistant, mold & mildew resistant & washable.
$69.99