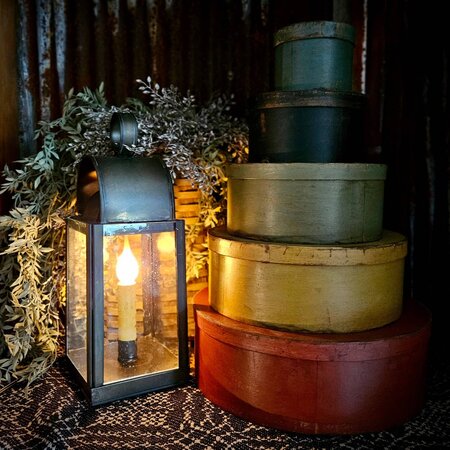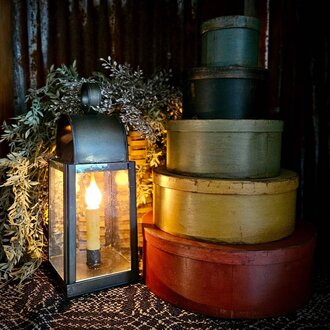 Stack of 5 Round Painted Boxes - Multi Color
$128.99
Add a touch of colonial charm to your home with this stack of 5 round painted boxes. Perfect for your bookcase, mantle, or coffee table. A lovely stacked grouping or use individually. In stock and ready to ship.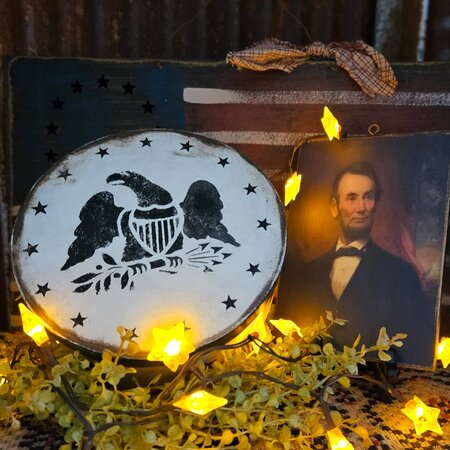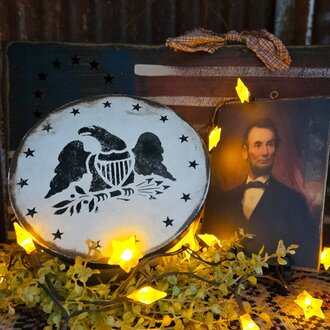 Eagle Round Box in Antique White with Black Stars
$32.99
Round box with painted white background and black stenciled eagle and stars. Aged finish for heirloom look. Charming addition of Americana for home decor. Ideal for shelf, mantle or bookcase. In stock and ready to ship.