Products tagged with Boxes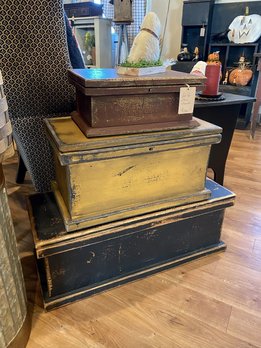 Bring a primitive touch to your home with the Stacking Trunks each in a different distressed color. These country boxes work great at the end of a bed, as a side table and for storage. Made of solid wood in the USA.
$340.00
You'll love the 3 Primitive Stacking Boxes in your traditional home! Made of solid wood these boxes have a great design and give you lots of extra storage. The tan, marroon and black boxes will be a great accent or when used as a side table.
$299.00