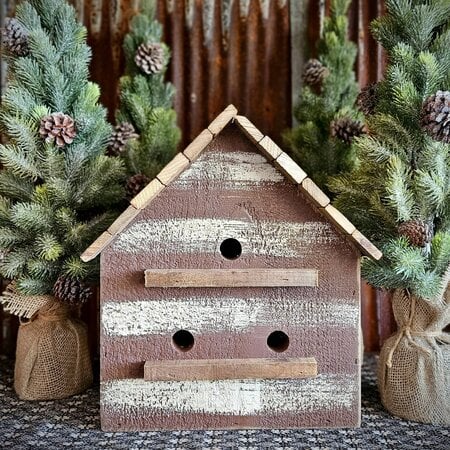 Cabin Bird House Lath Roof 3 Hole Wooden - Small
$79.99
Add this Primitive Cabin Bird House to your everyday decor. Can be decorated with greenery or a C. Yenke bird for any season. Made from solid wood. Made in the USA. Ready to ship!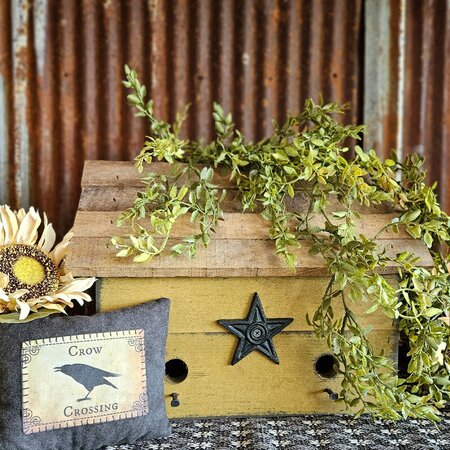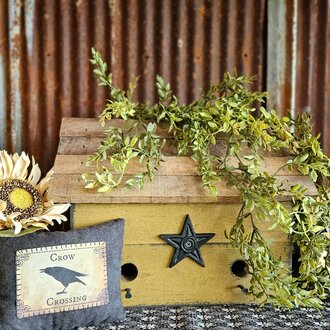 Mustard Bird House Two Hole with Star - Small
$58.99
You'll love the Primitive detailing of this two-hole Bird House in a Mustard finish. Handmade in the USA. Detailed with a star and old-time, square head, nails.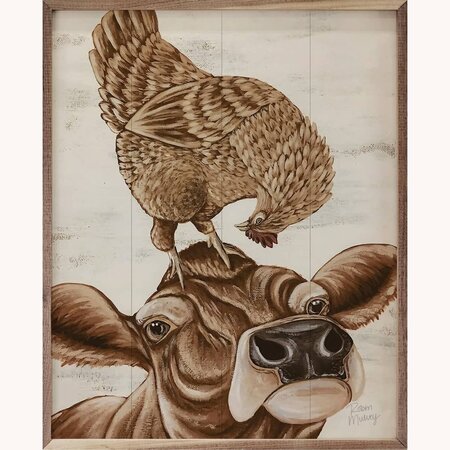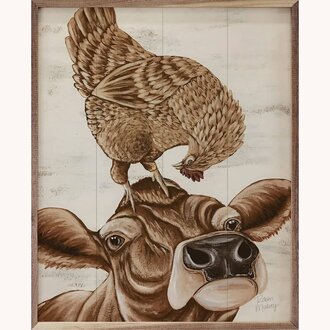 Brown Chicken Brown Cow Sign
$33.99
"How now, Brown Cow?" says the curious hen to her bovine buddy! This delightful 8x10 screened farmhouse design by Robin Sue Mulvey captures the cow's personality perfectly. Shades of brown on wood planks with a walnut frame.
Joy To The World by Terry Palmer
$117.99
Teri Palmer captures Joy To The World Print with Santa surrounded by farm animals. Horse, sheep, cow and more love St. Nick. Black/Walnut Frame.
Sheep Peace by Terri Palmer
$114.99
Sheep Peace is a beautiful print and message by folk artist, Teri Palmer. She captures the sheep with a wreath. A cardinal sits on the ground nearby. Black/Walnut frame.
Silent Night by Terri Palmer
$102.99
Silent Night captures Santa surrounded by the animals of the woods. Bear, deer, cardinals, owls, elk make this a must for animal lovers. Set in the woods on a snowy night. Black/Walnut frame.
Blue Santa by Terri Palmer
$142.99
Teri Palmer captured St. Nick surrounded by the animals of the wild in Blue Santa print. This art is set in a winter night. Moose, bear, deer, fox, owl and more surround the Jolly fellow. Black/Walnut frame.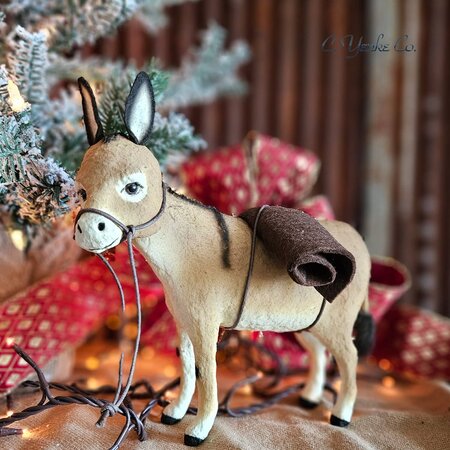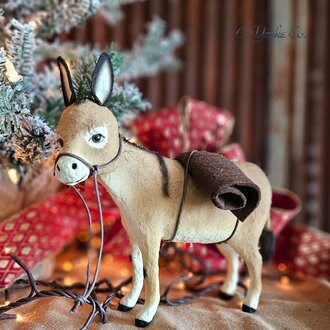 Large Nazareth Donkey Figurine - 8"
$113.00
The realism of the Nazareth Donkey is beautiful. Craig Yenke continues his legacy of fine art with this folk art piece for your celebration of the Christmas season. We ship coast to coast in the USA.