Yuletide Primitive Spice Melts
$9.99
Let the scent of the Holiday season float thru your home with the Yuletide Melts. Enjoy the scent of cranberry, brown sugar and cinnamon . Hand-poured in USA. In-stock and ready to ship!Fresh from Lancaster County, Pennsylvania.
1803 Christmas At The Farm Melters
$8.99
One of our best sellers because it blends maple with buttery toffee, vanilla and cinnamon. Christmas at the Farm Melters come in a package of 4. Two squares have an approximate burn time of 6 to 8 hours.
1803 Cookies For St. Nick Melters
$8.99
1803 Cookies For St. Nick Melters are like the build up to Christmas Eve. Cookies & milk are placed near the fireplace. How happy he will be to find snickerdoodle cookies delicately prepared with sweet vanilla, savory spice, and divine butter!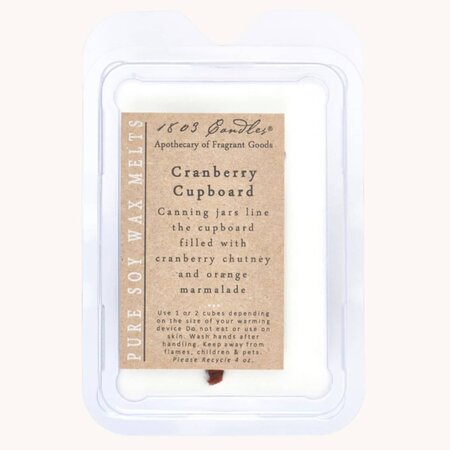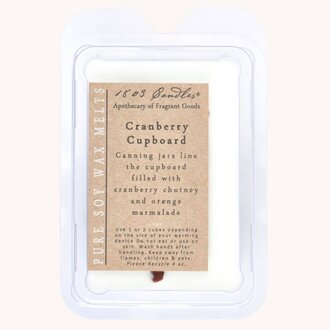 1803 Cranberry Cupboard Melter
$8.99
The 1803 Cranberry Cupboard Melter blends cranberries, a splash of orange, and warming spices. Cranberry Cupboard warms the room as the combination of tart and sweet create a welcoming fragrance in your home.



Here's our selection of Warmers for you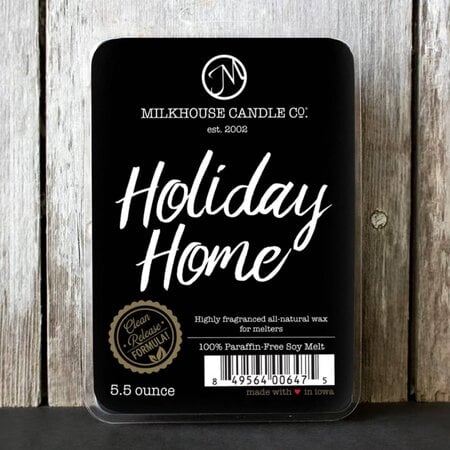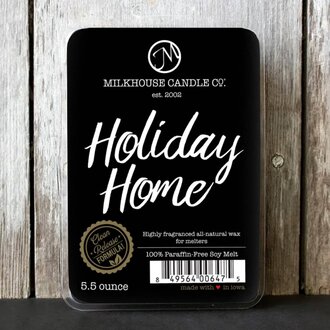 Holiday Home 5.5oz Milkhouse Melts
$10.99
Create the right ambience at your seasonal gathering with the Holiday Home Milkhouse Melts! Just like the best holiday meal this blend of aromas bring the combination of fresh red apple, cinnamon, clove, & a hint of pine to your country home.
1803 Mistletoe Kisses Melters
$8.99
1803 Mistletoe Kisses Melters is a bold union of fresh pine and cedar boughs gathered with bright red berries Mistletoe Kisses melters are a choice selection for your beloved holiday season. A top favorite holiday season aroma since its debut.
1803 Spirit Of Christmas Melters
$8.99
Decking your home for the holidays with the 1803 Spirit Of Christmas Melters! Fresh cedar, balsam, and winterberry will bring a festive yummy scent. Soy wax melts are wonderful to add fragrance through your home.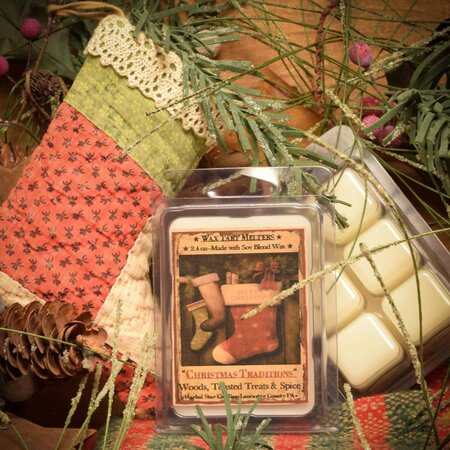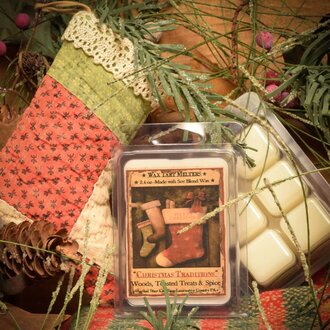 Christmas Traditions Mini Tarts
$6.99
Take a walk in the woods and enjoy the aroma of freshly hewn logs, toasted marshmallows and spices of cinnamon and clove. Just close your eyes and take a deep breath as you melt Christmas Traditions mini tarts. In stock and ready to ship.
Home-Made Gingerbread Mini Pack of Tarts
$6.99
Memories from the Holidays of the past will come to mind with the scent Home-Made Gingerbread Tarts. This seasonal favorite is a blend of 95% Pure Soy with 5% High End Coconut Wax. In-stock and ready to ship!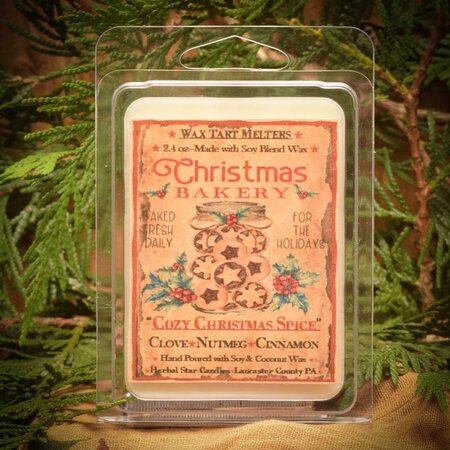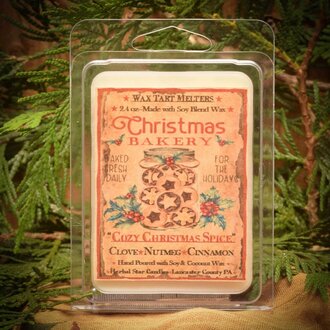 Cozy Christmas Mini Pack of Tarts
$6.99
Melt Cozy Christmas Spices Clove Cinnamon Nutmeg tarts and bring the scent of the season to your home. Perfect size for stocking stuffers. In stock and ready to ship.