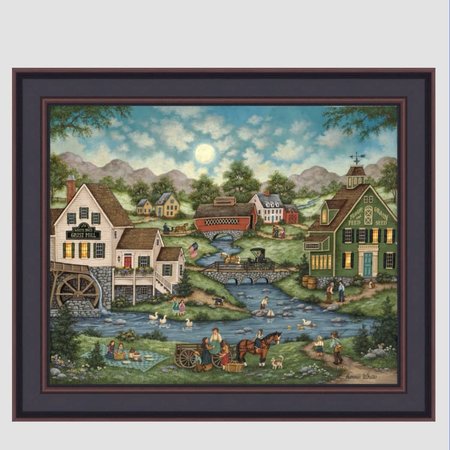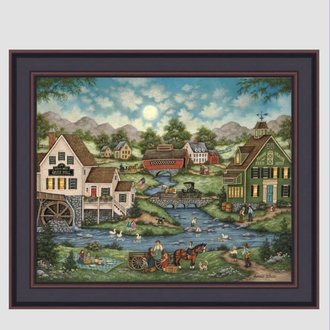 Mill Side Picnic Print by Bonnie White
$114.99
A beautiful day as a family enjoys a picnic. The landscape captures sheep grazing on the hillside & it's milking time while the cats hope for a bowl of warm milk. The Mill Side Picnic Print is from the brush of watercolor Primitive artist Bonnie White.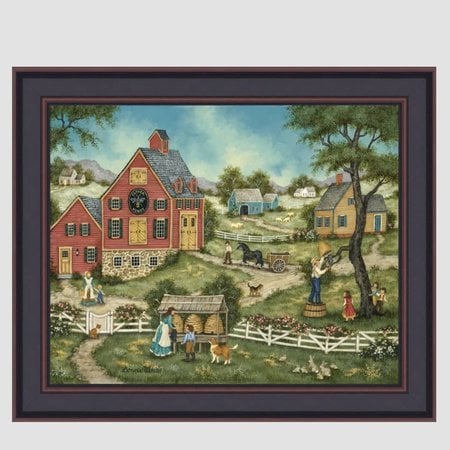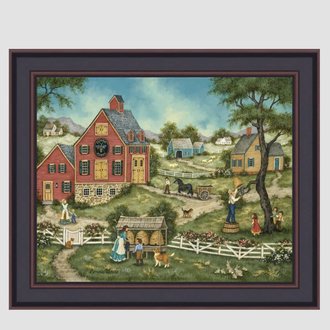 Telling The Bees Print by Bonnie White
$114.99
Many years ago Bee keepers believed that their bees would fly away or die if they weren't told of important events like births, marriages & deaths. Telling The Bees print captures a young woman & her brother sharing a death in the family with the bees.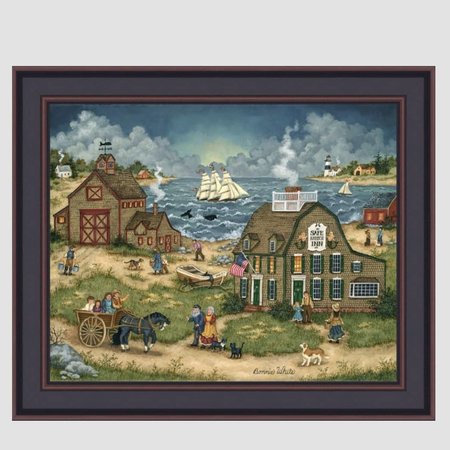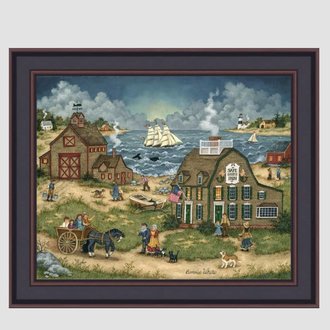 Safe Harbor Inn Print by Bonnie White
$114.99
The Safe Harbor Inn is a safe place in this primitive print from artist Bonnie White. It captures the setting sun over the harbor as white caps form and the cold wind causes folks to find a place to shelter for the night. Black and Walnut frame.