Plates
Truckloads of Fun Wagon Platter
The colorful Truckloads of Fun Wagon Platter will be a popular addition to your farmhouse kitchen this Fall. Full of rich colors and great design. Pumpkin & sunflowers are a theme. Friends & family will love how this completes your harvest table.
$36.99
Distressed Tile Round Charger Plate
The Distressed Tile Round Charger Plate gives a finishing touch to any farmhouse table setting. Finish and texture will remind you of the look of an old time tin ceiling. Another beautiful design from Park Designs.
$16.99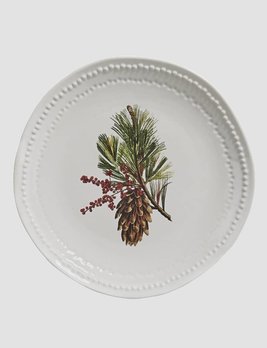 Nothing says winter than a Pinecone. With berries and pine needles this Pinecone Plate makes a great seasonal addition to any table setting. Created by Park Designs.
$13.99