Black Check Collection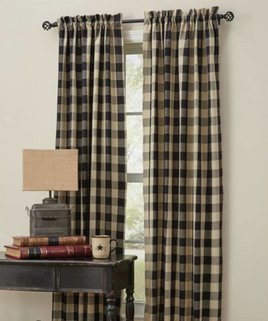 The Wicklow Lined Panels Black measure 72"x 84" with a Black & Khaki for your country home by Park Designs . These Panel Curtains are a checked pattern in Black and Khaki, check squares approx. 1 3/4 inches.
$80.95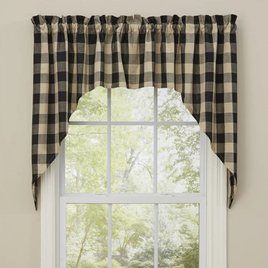 The beautiful Wicklow Black Swag provides the perfect window treatment for any country home! Sporting a warm tan & black traditional check pattern, this unassuming design is both pretty and practical! They come unlined to allow soft light to filter thru!
$30.95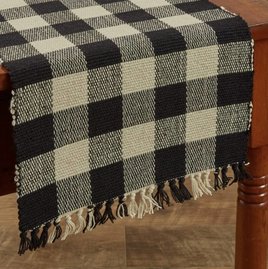 Wicklow Yarn Black Table Runner
ou'll love the traditional look of the Wicklow Table Runner from the Wicklow Black Collection. Created by Park Designs this is a classic checkerboard pattern with a color scheme of black and beige. Measures 13" x 36".
$16.95