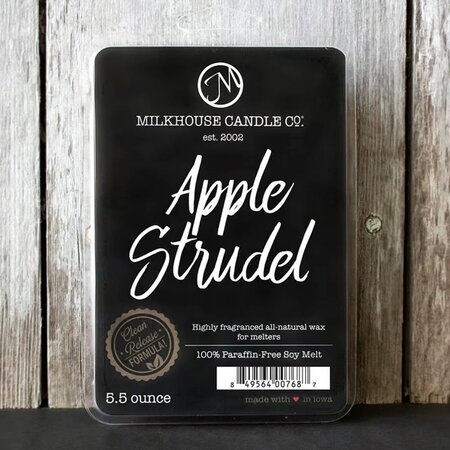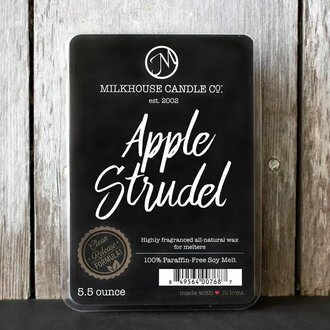 Apple Strudel 5.5oz Milkhouse
$10.99
Just like a fresh baked pie the scent of Apple Strudel Melts will drift thru every room of your cozy home. Delicious apples baked with juicy raisins & a fragrant blend of spice topped with a buttery crumb streusel. Milkhouse Candles makes soy melters.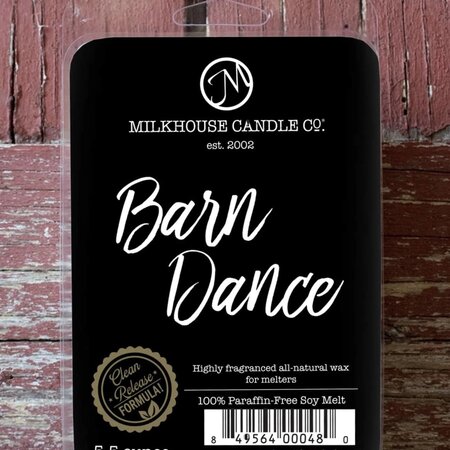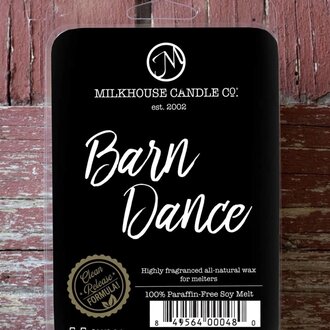 Barn Dance 5.5oz Milkhouse
$10.99
Barn Dance is a warm blend of pipe tobacco & deep notes of cologne. Made with none of the carcinogens of paraffin. In-stock and ready to ship. See more details below.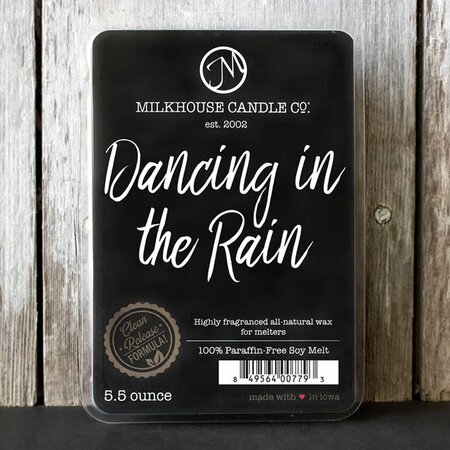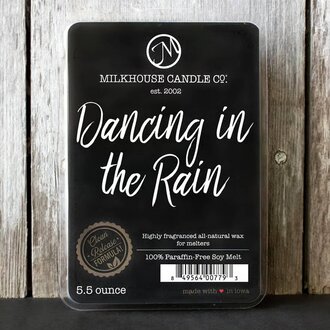 Dancing In The Rain 5,5 oz Milkhouse
$10.99
A scent that is as liberating as Dancing in the Rain! This 5.5oz Soy Melt from Milkhouse blends orange blossoms, orchids, and fragrance of grass.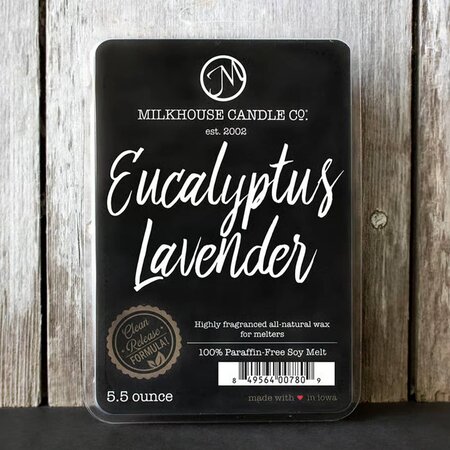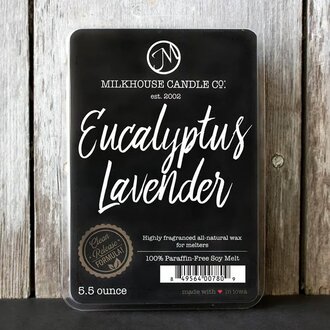 Eucalyptus Lavender 5.5oz Milkhouse Melts
$10.99
Our top seller is Eucalyptus Lavender! This Milkhouse favorite is true to its name and blends eucalyptus and lavender to refresh your space! Create with Soy from farmers in the Midwest, USA.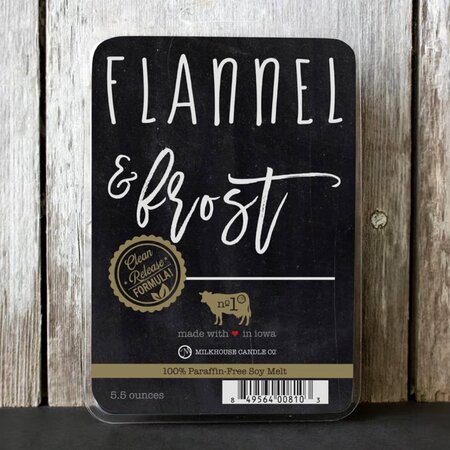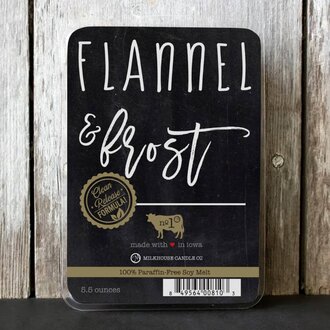 Flannel & Frost 5.5oz Milkhouse
$10.99
Flannel & Frost is a scent like cuddling up on a cold day with a warm cappuccino. Imagine a fragrance blended with fir needle & frosted eucalyptus, with cedar, spearmint, and amber musk added. Let Milkhouse soy melters freshen up your country home.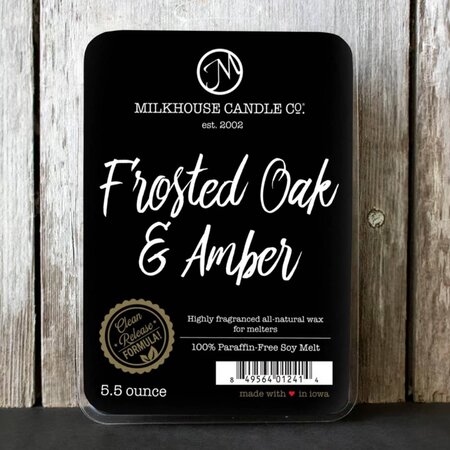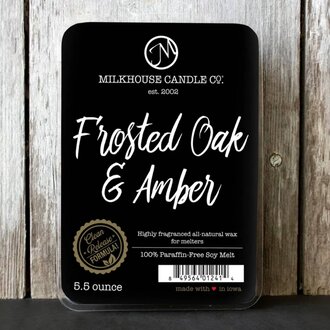 Frosted Oak & Amber 5.5oz Milkhouse Melts
$10.99
Your senses are going to be awakened with the scents of a cool Fall day in the woods! The fragrance from earthy patchouli, crisp leaves, the woods and light tones of fresh apples and creamy caramel.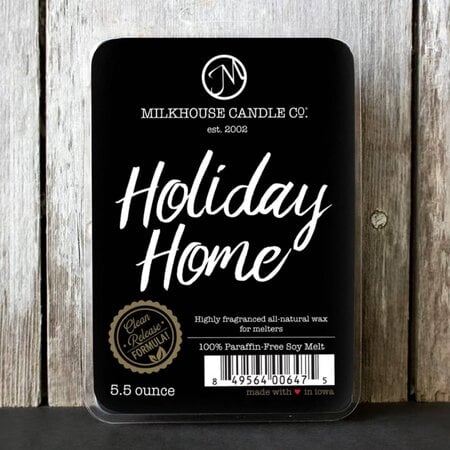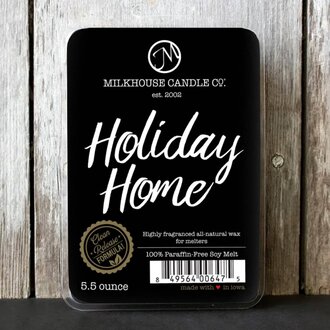 Holiday Home 5.5oz Milkhouse Melts
$10.99
Create the right ambience at your seasonal gathering with the Holiday Home Milkhouse Melts! Just like the best holiday meal this blend of aromas bring the combination of fresh red apple, cinnamon, clove, & a hint of pine to your country home.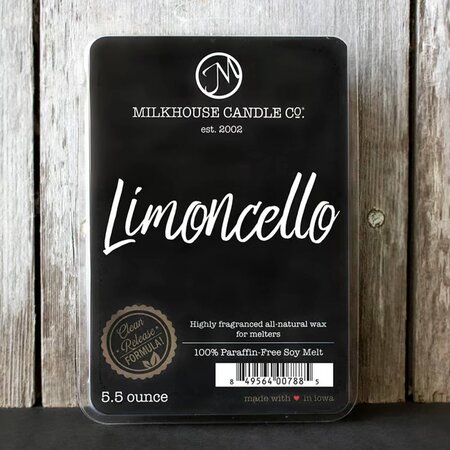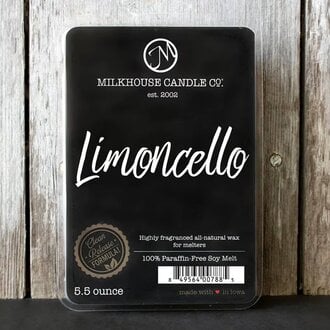 Limoncello 5.5oz Milkhouse Melts
$10.99
Bring the fragrance of citrus to your space with the Limoncello Soy Melts. Milkhouse Candles creates delightful scents. Enjoy a blend of citrus, melon, sugar and lemon.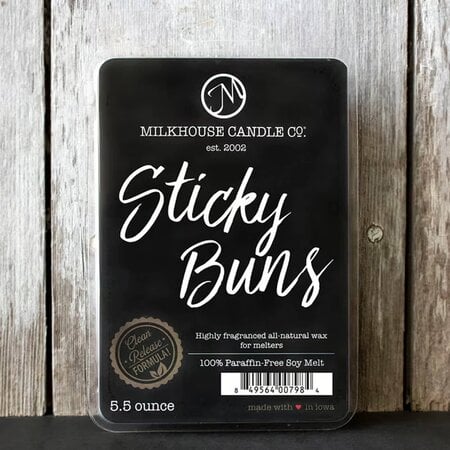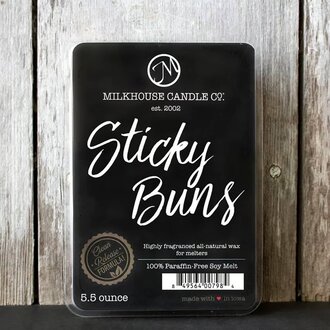 Sticky Buns 5.5oz Milkhouse Melts
$10.99
The Sticky Buns aroma is like walking past a warm oven as the baking is going on! A blend of Cinnamon Sugar, Crushed Clove, Buttery Caramel, Fresh Baked Dough, Sweet Tonka Bean, Vanilla Icing. Wow! Might make you hungry!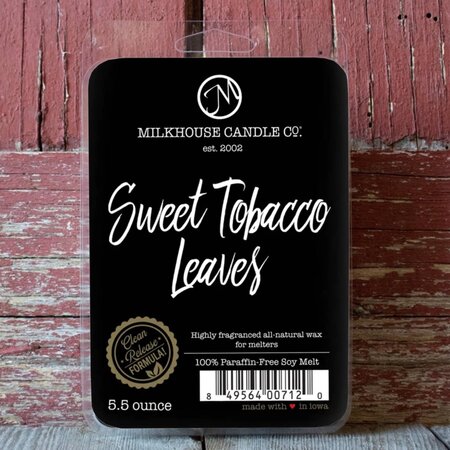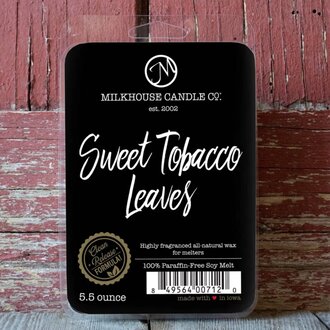 Sweet Tobacco Leaves 5.5oz Milkhouse
$10.99
With the scent of an Kentucky Tobacco barn accented by cognac, amber, and sweet peach. Milkhouse has created Sweet Tobacco Leaves. This melt is made of paraffin free soy wax. In-stock and ready to ship. More details below.