16 oz. Butter jar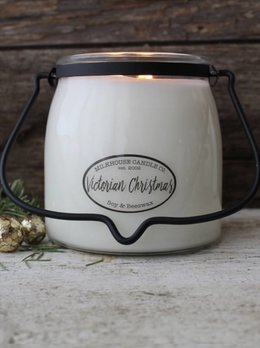 Victorian Christmas 16oz Butter Jar
The Victorian Christmas scent from Milkhouse Candles is the fresh cut pine boughs from the deep woods mingling with rich spice. A nostalgic, sophisticated fragrance. Double Wicks to fill your home with fragrance. 60 hours burn!
$22.49
The Milkhouse Candles 16oz. Welcome Home Jar Candle reminds you of warm hearth fires and fresh baked goodies from the oven, sweet, spicy, fruity and delicious.
$22.49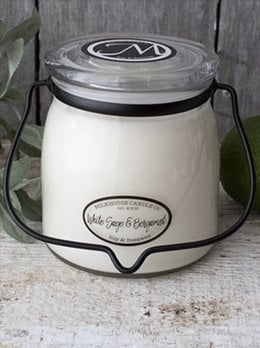 White Sage & Bergamot 16oz Butter Jar
The White Sage & Bergamot scent brings a fresh and clean scent to any space. The blend of citrus-splashed herbs and cashmere. A great start to a Spring day. 60 hours of burn time.
$22.49