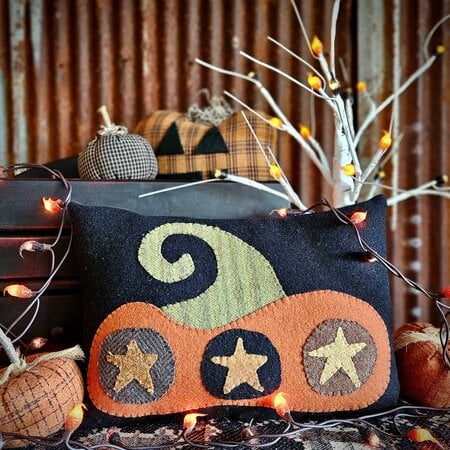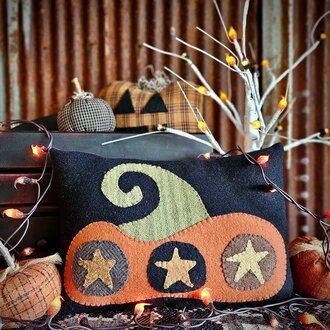 Three Star Pumpkin Wool Applique Pillow
$62.99
Three stars are appliqued on this wool front pumpkin pillow. It has a five star rating for detail and charm. Burnt orange and green contrast with the black background. In stock and ready to ship.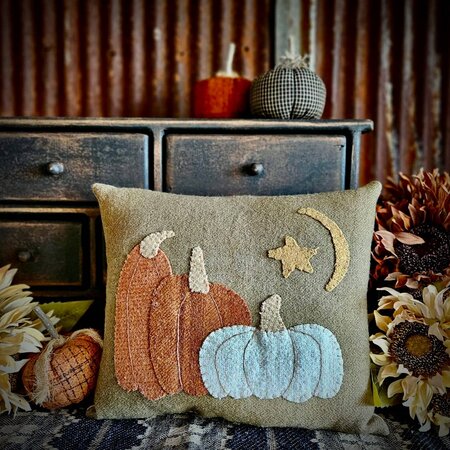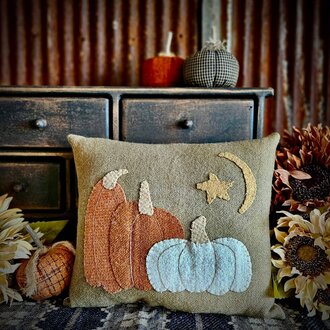 Trio of Pumpkins Wool Applique Pillow 11" W x 9" T
$52.99
A trio of hand appliqued pumpkins, beneath a crescent moon and single star, adorn this wool front pillow. Add this appliqued pillow to your chair or sofa and bring the autumn indoors. In stock and ready to ship.